---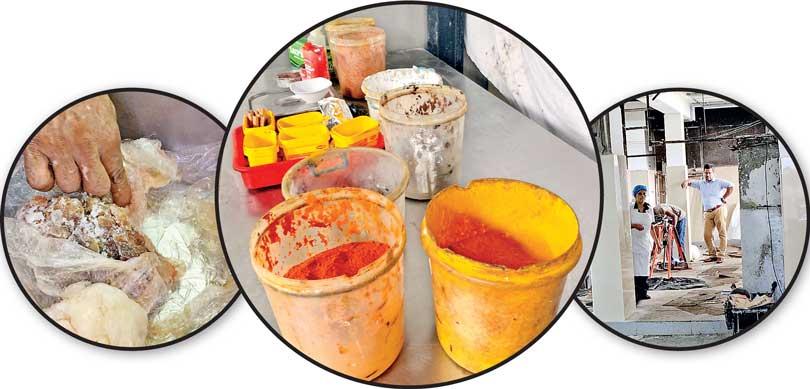 Feeding the sick more important than feeding the healthy': CMO
Many hospital kitchens found maintained in an unhygienic manner
By Lahiru Pothmulla
The Health Department of the Colombo Municipal Council (CMC) has urged all private hospitals to achieve HACCP (Hazard Analysis and Critical Control Points) standards immediately for their kitchens to ensure their standard and food safety.

Chief Medical Officer (CMO) of the CMC, Dr Ruwan Wijayamuni said the hospital kitchens should be encouraged to ultimately obtain the ISO 22000 certification as well, to indicate that they have a standard food safety management in place.

"We have our special attention towards hospital kitchens. The hospital kitchens should always be maintained better, if not at the same level, than the kitchens of the star hotels because feeding the sick is more important than feeding the healthy. We also urge the hospital kitchens to obtain the A-Grade certificate issued by the Health Department," Dr Wijayamuni said.
He said the Health Department recently received several complaints regarding the questionable standard of kitchens at several private hospitals.

Accordingly, Dr Wijayamuni said they inspected several kitchens at private hospitals under the directions and instructions of Mayor Rosy Senanayake and found some of them had been maintained in a deplorable manner.

Medical officer-in-charge of the Health Department's Food Safety and Hygiene Promotion Unit, Dr Subash Mendis said they have inspected eight private hospital kitchens and cases were filed against four of them for violating food safety regulations while two kitchens were issued warnings.

Dr Mendis said that two kitchens out of eight were found to be maintained in a deplorable manner blatantly violating food safety regulations.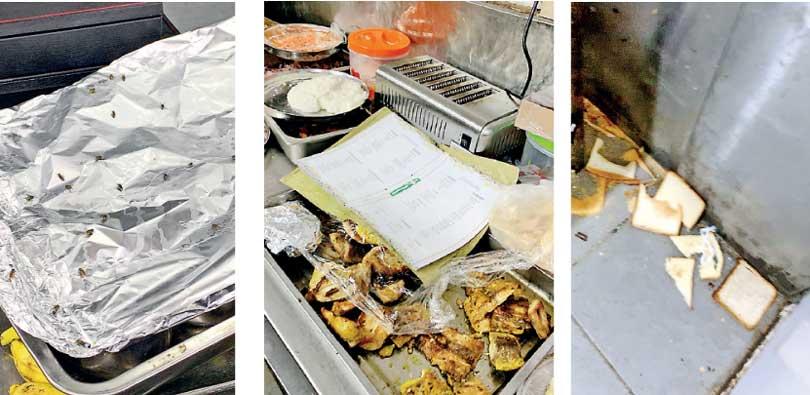 "One hospital had a major construction in the middle of a kitchen exposing food to dust and cement. We don't even allow sweeping of floors when there are exposed food, but this kitchen had construction in the middle of it. It also had rat, cockroach, maggots and fly infestations," he said.

"They have overstocked the deep freezers which had resulted in higher temperature than the standard temperature in the freezers. No freezer is allowed to overstock as this prevents the 'first-in, first-out' food handling method. This kitchen had also failed to label food items. Food items were seen exposed and dustbins were not covered," Dr Mendis said.
He said the other hospital kitchen had a number of freezer complications along with other shortcomings.

"They had expired and rotten food items. Most of the hospital kitchens did not have employees with proper knowledge of food handling. However some hospital kitchens were commendable and they have obtained even ISO 22000 certification," he said.

Dr Mendis said the health officers would continue to inspect kitchens of private hospitals under the instructions of CMO Dr Wijayamuni and guidance of Mayor Rosy Senanayake.