---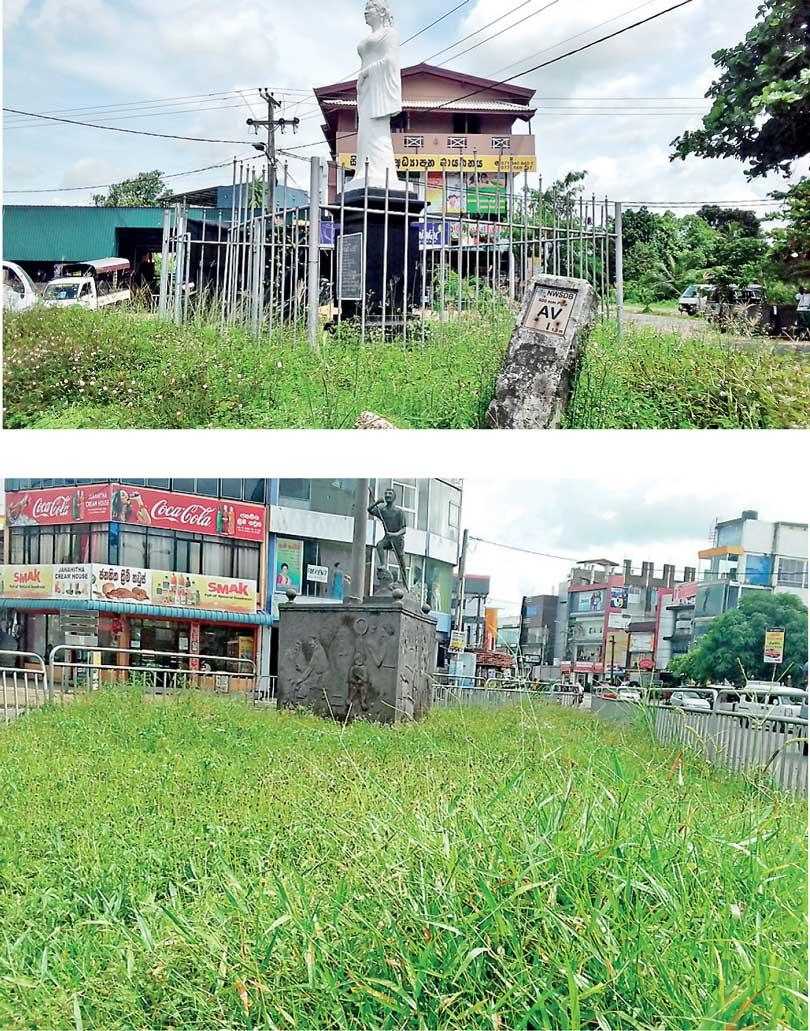 By P.H.P. Perera
The two statues within the Ja-Ela city including the statute of Rukmani Devi, who is renowned as the queen of Sri Lankan cinema, had been neglected without any attention from the authorities.

The statue of Rukmani Devi was erected at the place where she passed away in a tragic accident in Ja-Ela. The other statue has been built to represent the labour force of Sri Lanka. These two statues can be considered as the identity of Ja-Ela.

It is no secret that these monuments are regularly encountered by thousands of local and foreign people travelling along the Colombo-Katunayake Road. The people of the area point out that the attention of the responsible authorities in this area has not been paid to preserve these statues. Vegetation has consumed these monuments, depriving them of pride.
Some people in the area also use the security fence of the statues to display their business banners. Residents who have a respect in their hearts for these monuments point out that these places have been outgrown by weeds encroaching the city's beauty. It is the hope of the people that the attention of the responsible authorities of the city would be drawn to it immediately.
The attention of the responsible authorities in this area has not been paid to preserve these statues. Vegetation has consumed these monuments, depriving them of pride