---
Legal action taken against 8 traders, notices issued against 5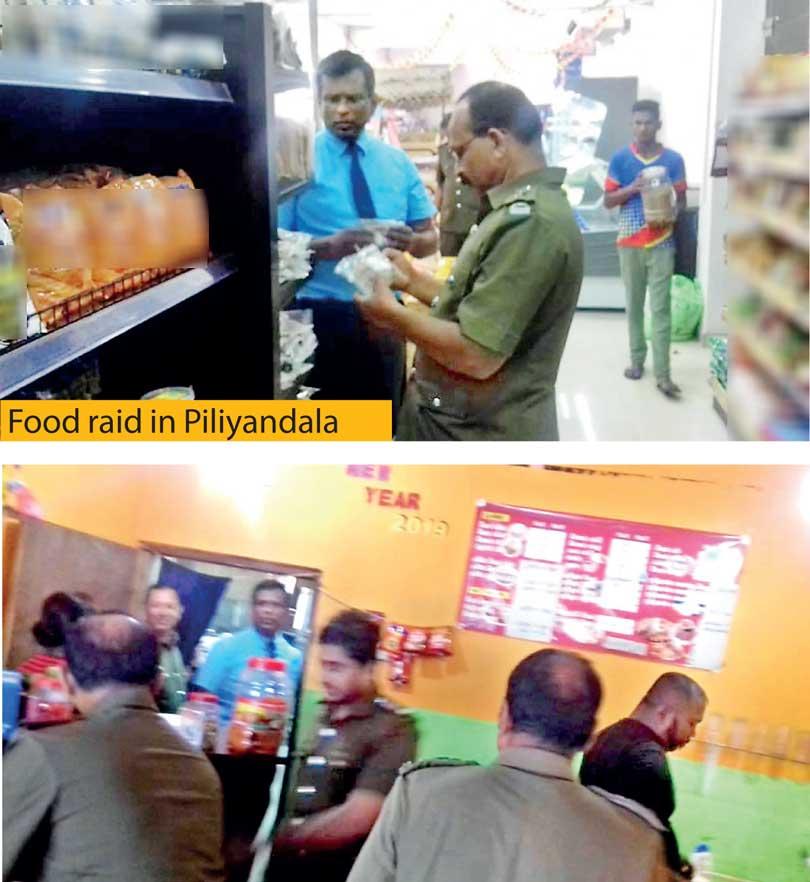 By H.M. Dharmapala and Kusal Chamath
Piliyandala MOH office that launched a crash programme in response to the public complaints on food unfit for human consumption supplied by caterers and food suppliers, destroyed a large stock of food and warned of legal action against several traders.

The MOH Office said legal action was taken against eight traders and red notices warning on legal action were issued on five traders.

A team of PHIs carried out raids on supermarkets, hotels, bakeries, restaurants, wholesale stores and retail boutiques in the area. They said the food destroyed included Kottu Roties, chicken curry, boiled grams, vegetables, potatoes, banana, mangoes, papaws and outdated short-eats in packets.

Chief Medical Officer of Health Dr. Indika Ellawala said food had been stored without least concern about the sanitary regulations in rooms infested with rats, cockroaches, flies and geckoes while the state of kitchens in several hotels had not been cleaned for a long time.

He said he noticed that the employees in several hotels were wearing dirty clothes and he had warned the traders concerned to pay attention on cleanliness of their employees.
Several hotels were not up to the standards required under the food safety regulations and sanitary regulations. The PHIs said the food stuffs unfit for human consumption were destroyed with the consent of the traders in their presence. They were warned to uplift the standard of their business establishments and to report, to obtain permission to re-open their businesses.

Administrative PHI Sumith Mark De Silva, Area PHIs Udaya Dissanayake and Saman Jayasekara, Niroshan Wannigama carried out the raids on the instructions of CMOH Dr. Indika Ellawala.