---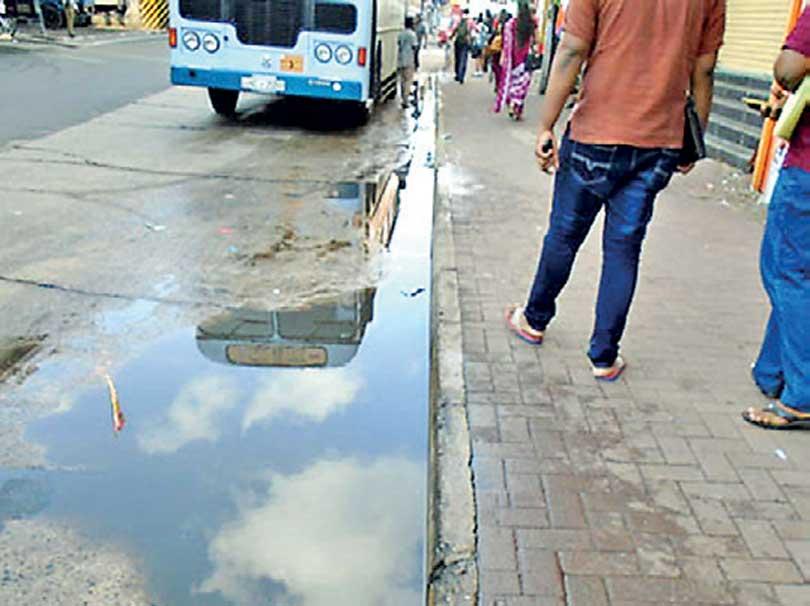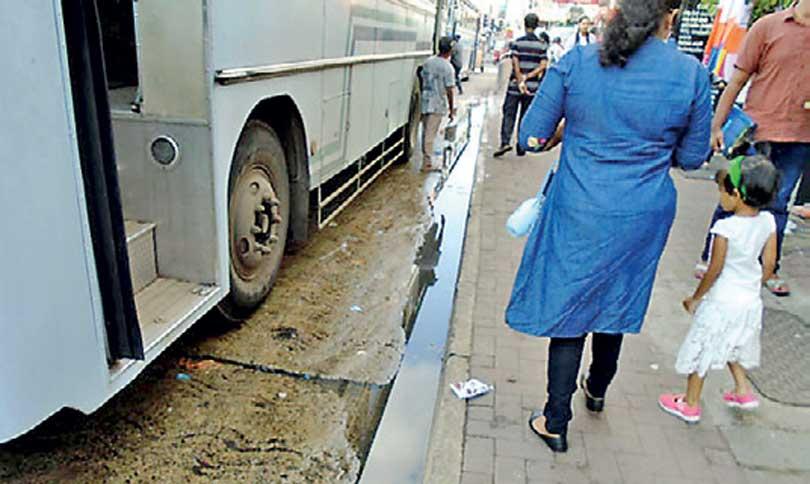 By H.M.Dhramapala and Kusal Chamath
Despite being one of the main cities in the Colombo District with an urban population and a tourist zone, the Dehiwala town had turned squalid due to the neglect of public utilities, residents said.

The public expressed concern about the sad state of the town for want of basic amenities and the broken down utility services. They pointed out that the shanties along the beach were an eyesore in the town. They pointed out that tens of thousands of people living in the town and its environs and those visiting the town for multifarious needs every day were facing hardship for want of a permanent bus stand. Buses from outstations drop and board passengers in front of the shops near the flyover, while buses on short distance routes starting from Dehiwala area are parked along the Station Road.

Residents said that that the underground drainage system and the sewers had developed cracks and that wastewater flowed along the road submerging a vast area on either side of the flyover.

Traders said that the free flow of stormwater was obstructed during heavy rain creating a flood threat in the town.

"The flyover bridge created a series of issues and that the obstructions to free flow of stormwater and wastewater, was mainly caused by the ill-advised project," B.D. Tillakaratne, a resident said.

He said the flyover in Dehiwala was a failed project that resulted in a colossal waste of public funds and served no purpose.

"Galle Road in the town was in a perfect state before the construction works of the flyover commenced. The constructions works caused extensive damage to the sewers and the stormwater drains. "The underground sewers were damaged. However, the flyover failed to resolve the traffic congestion in the town as well. In fact, it was worsened after constructing the flyover.

"The flow of wastewater from the leaking sewers and the stormwater cause hardship to pedestrians and the passengers waiting for buses in front of the shops near the flyover," he said
A trader said he was a man from the south who had been running the business in the Dehiwala town for a long time.
"Now the business and profits have gone down due to the breakdown of utility services," Anura Vidanagama (45) said.

"Dirty water splash on to the pedestrians, the pavement and even shops when vehicles pass through submerged Galle Road. I have noticed people including schoolchildren waiting for buses getting soaked with splashed wastewater. The two gullies in front of a bank are overflowing much to the inconvenience of the customers of the bank," he said.

Residents requested the Dehiwala – Mount Lavinia Municipal Council and other authorities to look into the issues affecting the Dehiwala town and to implement a well-planned project to renovate the utility services, and to construct a bus stand and to clear the town of shanties and unauthorized structures.
Galle Road in the town was in a perfect state before the construction works of the flyover commenced. The constructions woks caused extensive damage to the sewers and the drains