---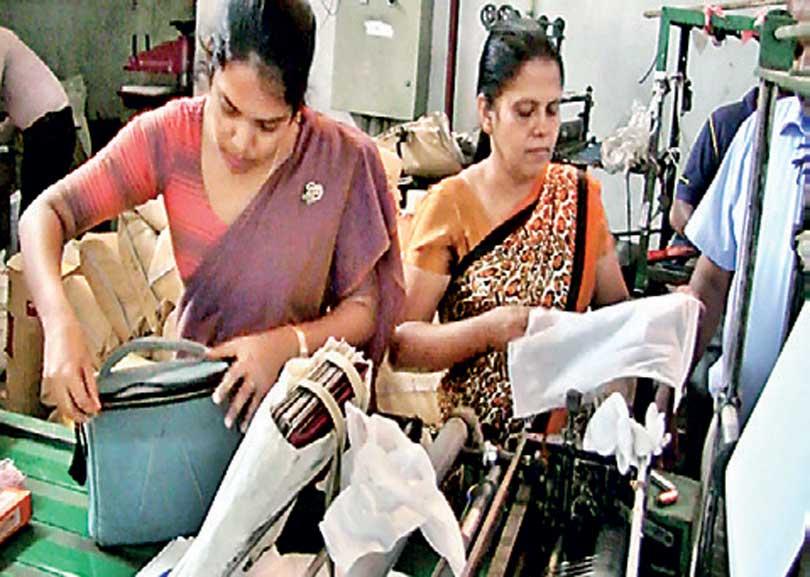 By Sheain Fenandopulle
The Central Environmental Authority (CEA) conducted a raid on a factory that was turning out lunch sheets breaching regulatory sizes at Kottawa Road, Miriswatte, Piliyandala.
THE CEA officials seized a stock of 1.5 tons of illegal polythene worth Rs. 500,000 during the raid.
The raid was jointly carried out by the Consumer Affairs Authority (CAA) and Police special Unit of the CEA on Tuesday (11).
When the raid was conducted, the factory was in operation and lunch sheets were being manufactured using HDPE, LDPE materials and calcium.
Two extruder machines (15Hp each), two cutting machines (four 10Hp and one 12 Hp) and two mixtures were being used for the production process.
It has been revealed that this illegal industry does not possess any kind of approval including the Environmental Protection License (EPL), Business Registration and Trade License.
This industry has violated the National Environmental Act since there is no valid EPL and manufactures HDPE lunch sheets in contrary with Regulation No. 2034/34 of 2017 09.01. The CEA is to pursue legal action against the accused of these two charges in the Kesbewa Magistrates Courts.
The seized polythene stock was transported to the Dompe Sanitary Landfill Site till the Magistrate's order is issued for disposal.
The company is owned by a lady living in Hokandara, where she operated the factory in a rented building, which was also raided by the CEA.
Subsequently, she has taken action to move the factory to the present location in Piliyandala recently and operated secretly and sold the products to wholesale traders at People's Park in Pettah.