---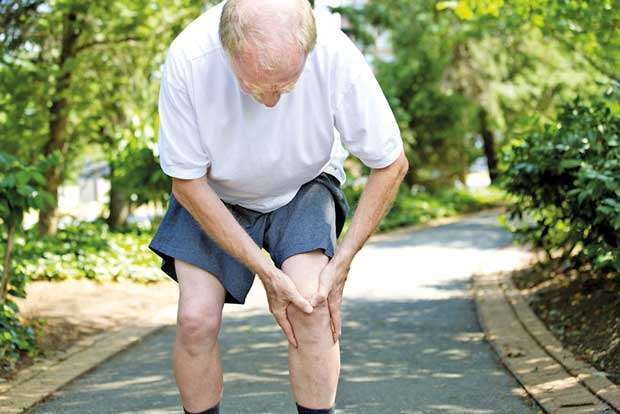 Osteoarthritis is the most common form of arthritis affecting millions of people worldwide. Rheumatoid arthritis will have a similar effect on the knees, but to a lesser extent. The disease process will damage inner lining of the bone within the joint, changing its surface from smooth to rough. As the damage continues, the knee will be swollen and painful. Walking, climbing steps and getting up from a seated position will be very difficult.To bring you more information about knee surgery and replacement we decided to speak to Dr. Chandana Herath, Consultant Orthopaedic Surgeon, who serves at the Base Hospital, Nuwara Eliya.

Medication
Unfortunately this condition can't be cured through medication. Your problem can only be controlled. There are many expensive so called cartilage growing and repairing tablets, local and imported oils, milk powders, pastes and injections which are extensively marketed and advertised in newspapers, television and other media. None of them will help to cure the problem. Sometimes anti-inflammatory medication will help to reduce joint swelling and relieve pain as long as medication is taken. The pain will return when the effect of the drugs weans off.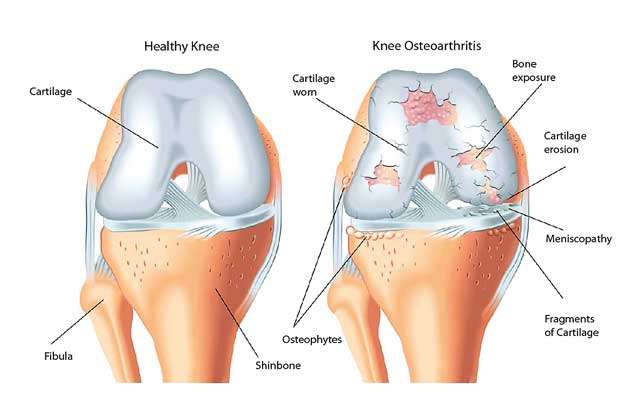 Injecting drugs into the joint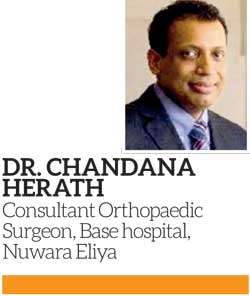 Medications somewhat similar to what is taken orally can be given in higher dose into the joint. It will temporarily reduce swelling and pain, however it will neither cure nor correct deformity of the knee.

Platelet Rich Plasma (PRP) injection may help during the early stage of the disease in younger patients. However, in moderate to severe arthritis it has no place. Only reliable solution is knee replacement, usually necessary when the knee joint is worn or damaged to the extent that your mobility is reduced and you experience pain even while resting.

Knee replacement surgery
Metal and plastic parts are used to cap the ends of the bones that form the knee joint, along with the kneecap. The surgery usually takes about one to two hours.

Advantages of knee replacement
There are two (2) major advantages; regaining mobility and reliving knee pain. Both will restore your quality of life. Other advantages are the reduction of medication, which will reduce many side effects and the less clinic visits will save money and time.

Major surgery
Knee replacement requires a major surgery and hospitalisation. The surgeon replaces the damaged portions of the knee with plastic and metal parts.

Success rate
The device usually lasts well over a decade. The procedure is being used more and more for younger people with osteoarthritis (OA) and other degenerative knee conditions. About 85 percent of artificial knees still work after 20 years.

The best age
There are no absolute age or weight restrictions for total knee replacement surgery. Recommendations for surgery are based on a patient's pain and disability, not age. Most patients who undergo total knee replacement are between the ages 50 to 80, but orthopaedic surgeons evaluate patients individually.

Anaesthesia
The two major types of regional anesthesia used most frequently in joint replacement surgery are epidural block and spinal block. In a spinal block, the anesthesia is injected into the fluid surrounding the spinal cord in the lower part of your back. Epidural anaesthesia is the best since pain relief medication is continuously delivered through a tiny plastic tube (nerve catheter) placed next to the nerve and can last for 2-3 days.
General anaesthesia also could be used to perform the surgery.

Blood loss
Blood loss is minimal and will be about 100ml during the procedure. Drain may collect about 125ml per day after the surgery and this could vary. Your doctor will decide whether you need a blood transfusion.

Is it painful?
Postoperative pain, swelling, and bruising are a normal part of the recovery process following knee surgery. However, there are ways to manage the pain and ease your recovery.

Time taken for full recovery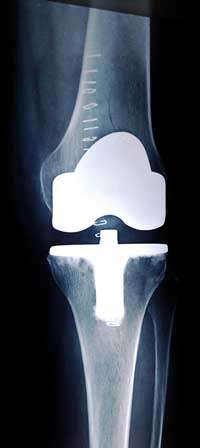 You will be able to get off the bed the next day and sit on a chair. Then knee bending physiotherapy will be commenced and you should be able to stand with the help of a walking frame. The next day you will be asked to walk a few steps, climb a few stairs before you go home. Usually a physiotherapist will help you to gain mobility.

Going home
It is usually a three night stay for an uncomplicated patient. But this depends on your associated medical conditions such as diabetes, heart disease, asthma, kidney problems. Your doctor will decide whether you need HDU or ICU care during the first two days after the surgery.

What to do at home
You need to follow knee physiotherapy at home while continuing medications as directed by your surgeon. You should be able to stop using your crutches or walking frame and resume normal leisure activities six weeks after surgery.

Visiting the surgeon after surgery
Your wound will be inspected one week after the surgery. If clips were used to close the wound, they will be removed two weeks after the surgery.

Having a shower
We will recommend you not to wet the wound before the skin clips are removed i.e one week after surgery. You may have a shower with the operated leg covered with a waterproof cover. Having a shower after two weeks is safe.

Driving a car
You may drive a car when you are comfortable. We would recommend you not to drive or ride bicycles for eight weeks after the surgery.

Replacing the other knee
There are patients with both knees being affected in severe osteoarthritis. However, we can wait up to three months before doing the next knee replacement. This replacement can be done at the same time as the other if both knees are really bad.

Common complications
Knee replacement surgery is safe. You will be thoroughly assessed before the surgery to identify and optimise your medical conditions. However, there may be a risk when undergoing major operation. In such case there is the risk of bleeding, being infected, the breakdown of the wound, clotting of blood and the latter forming in the deep veins in the leg can cause pain and/or swelling. However these developments are rare and present in less than 1% of the patients.

The lifespan of a knee replacement
For 80–90% of people who have total knee replacement, the new joint should last about 20 years, and it may well last longer.