---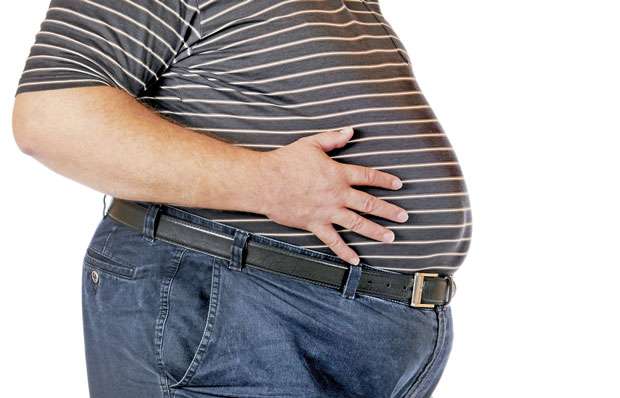 Overweight and obesity have become two terms of major concern not only due to their effects on one's outer appearance, but the potential they have in giving rise to hundred and one negative consequences which are related to health. This is of course if you don't understand and managed these issues properly. In case you didn't know there is a special day which brings world-renowned experts in obesity together, to share innovation and breakthroughs in science unmatched around the globe and it falls on October 11th, this year. Health Capsule this week decided to speak to Dr. Solith Senanayake, Registrar-Internal Medicine/Lecturer, Department of Pharmacology, University of Sri Jayawardanapura to shed light on these topics.

"The incidence of people affected by being overweight and obese has rapidly increased over years. This is due to various unaccepted practices in food consumption, sedentary lifestyles and attitudes towards maintaining a weight within the healthy range" says Dr Senanayake.
As far as Sri Lanka is concernedsome of the latest research data published recently shows that overweight, obese and centrally obese categories have been identified to be around 25%, 9% and 26%, respectively.

The tendency to become fat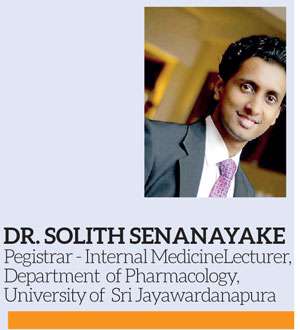 Obesity is the amount of excess fat in the body or simply the tendency to become 'fat'. There are various methods or tools which have been developed with the aim of assessing fatness of an individual's body. The most commonly used anthropometric tool is Body Mass index (kg/m2) which is a measurement of the height in kg divided by height measured in m2.

"Although this may sometimes have pitfalls as far as the exact accuracy is considered, it is the most widely accepted method used at present by most of the health care professionals, " underscored Dr. Senanayake.

So, according to the value you get,
BMI> 25 over weight
BMI > 30 obese
In Asians, these cut off values are quite different as follows.
BMI > 23 overweight
BMI > 25 obese

However, BMI can be affected by other factors too. For an example, if you are visiting the gym frequently and doing your work-outs on a regular basis, you will tend to have more lean muscle mass where your BMI could be high, without being overweight or obese.

In addition to BMI, there are various other ways of assessing your fatness, which include:
Waist circumference
Waist: hip ratio in females which is a better measurement of central abdominal obesity which is more associated with adverse health outcomes.
Skin fold thickness- a measurement of subcutaneous fat
"The main causes for this rapid upsurge of the incidence of obese individuals are known to be the poor dietary and lifestyle habits where genetics can also play a role to a minor extent" explained Dr. Senanayake.
"In fact, a sedentary lifestyle lowers one's energy expenditure, thereby resulting in undue weight gain. Adding more to it, an affluent society with energy-sparing devices in the workplace and at home play a crucial role in reducing the amount of calories burned which will in turn enhance the tendency to gain weight. Of all sedentary behaviours, prolonged television (TV) watching appears to be the most predictive of obesity.

Furthermore, diets rich in partially hydrogenated fats, red or processed meats, refined carbohydrates and sugar are associated with an increase risk of weight gain, whereas the intake of vegetables, whole grains, yogurt, fruits and nuts are highly encouraged to be added to your daily meals, in order to achieve a healthy weight.

Some diseases like hypothyroidism, Cushing's disease may be associated with an increase weight gain, so it is always better to seek medical advice to what lies underneath, giving you unnecessary trouble. Certain drugs like psychoactive drugs, antiepileptic drugs, anti-hyperglycemic agents are also associated with weight gain, but it is not advisable to discontinue those without medical advice.

"Some might consider obesity as a disease of the rich-owing to the fact that rich people are more into spending money on junk food and sticking to sedentary lifestyles thanks to the capabilities of investments, but according to latest research data, obesity also affects the poor as well, due to things like marketing of unhealthy foods-restrictions in access to food and healthy facilities for cooking which determine two simultaneous phenomena that are two sides of the coin.

According to what WHO has unearthed, poor people are malnourished because they do not have enough to feed themselves and they are obese because they eat poorly. This creates an energy imbalance. The food they can afford is often cheap, industrialised, mass produced and inexpensive." Dr. Senanayake said.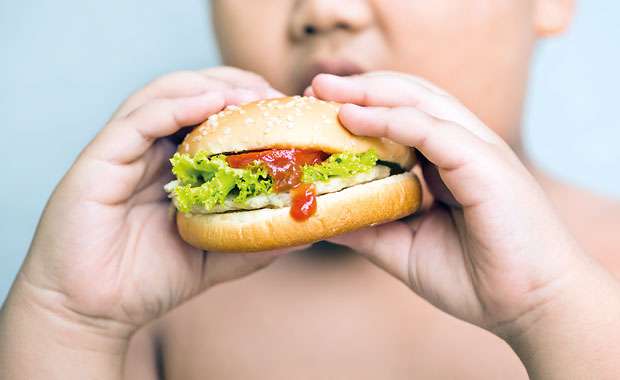 The impact on health
With obesity comes increasing risks of,
Cardiovascular disease (mainly heart disease and stroke)-the leading cause of death, globally, killing 17 million people annually.
Diabetes (type 2)-a global epidemic which rapidly invaded every inch of the world
Musculoskeletal disorders-Osteoarthritis
Malignancies like endometrial cancer, breast cancer and colon cancer
Part of metabolic syndrome which include abdominal obesity, hyperglycemia, dyslipidemia, and hypertension. Patients with this combination have a higher risk for cardiovascular deaths and development of type 2 diabetes mellitus.
Double burden of the disease
Most of the low- and middle-income countries like Sri Lanka have now faced much trouble- 'the double burden' of disease due to being overweight and obese.

In fact, while these countries continue to deal with issues related to infectious diseases and under-nutrition, they are also experiencing a meteoric upsurge in the risk factors involved in non-communicable disease conditions including obesity and overweight, most significantly in the urban setting.

Dealing with this problem
"Lifestyle modifications with a healthy diet and adequate exercise help in addressing this issue.

Different people try out numerous diet plans or bizarre diet patterns to lose weight. But most of them are really difficult to carry out long-term. The best recommended diet plan would be a low calorie diet with less carbohydrate and more protein and a modest amount of fat with emphasis on the quantities of each component.

It's always good to get a proper individualised diet plan which you can follow for a longer duration after consultation with a qualified dietician or medical professional.

Exercise should be a main part to maintain the weight which you loose through your diet. Exercise alone will not reduce weight (misconception- I exercise a lot but I don't lose weight) so it is highly encouraged to balance the calories you take in through diet and the calories you burn through exercise.
'I do all the household work so I don't need to do exercise' is another misconception followed by most Sri Lankans. It is important to know that it is recommended to do 150 minutes of moderate intensity – brisk walking, but if you can't stick to that, do as much as you can as any exercise is better than no exercise.

In addition to that, quit alcohol and smoking as they have been identified as two of the killer-risk factors for people affected by obesity. There are various support systems available in Sri Lanka if you are looking for help to get rid of these addictions,"the doctor added.

Place for surgery
"People who have not met their weight loss goals (loss of at least 5% of total body weight between three to six months with a comprehensive set of lifestyle interventions) can go for pharmaceutical weight loss agents, but this should be done with careful guidance of a health care professional-after considering the pros and cons.

Candidates for Bariatric surgery include adults who are morbidly obese, have several underlying comorbidities and who have not reached weight loss goals with diet, exercise or drug therapy" concluded Dr Senanayake.