---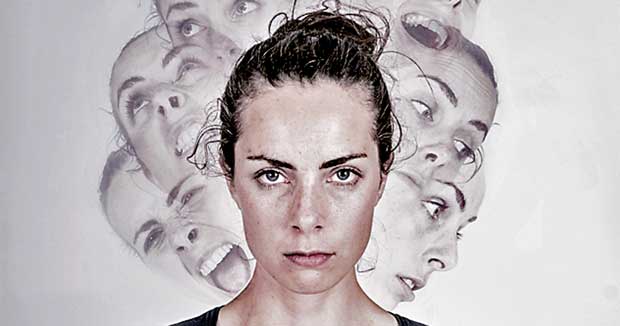 Previously known as Multiple personality disorder, Dissociative Identity Disorder (DID) is now referred to as a complex psychological condition with at least two split or distinct and relatively enduring identities or dissociated states of personality, alternatively seen in the behaviour of an individual and usually associated with an impairment of memory, particularly on important information, but without any relationship with an ordinary forgetful nature. However, according to the latest research studies, the heart of this disorder does not lie in an individual's personality but in their memory.

For example, someone might walk into a shopping mall to buy clothes for the little one, but seconds later, she will forget how she got to that particular place, becoming completely lost! How devastating that could be? This kind of situation might not be merely due to a transient loss of memory, but related to a condition connected to split personalities. So it is always important to pay attention to any unusual behavioural pattern in our loved ones, as early identification can do miracles.

With an incidence of 0.1% to 1% in the general population, DID is caused by various etiological factors like severe trauma during early childhood and extreme repetitive physical, sexual and emotional abuse. These childhood experiences can haunt affected individuals, until proper treatment is found.

Patients with split personality
People with DID will also have fragmented identities and characteristic features relating to their own history, identification and mannerisms and have many variable personalities which tend to develop spontaneously on their own. They will also display gestures, postures and behavioural patterns depending on social background, culture, race and ethnicity. In our day-to-day language, we call this 'split personality' and the disorder might not be identified easily, since it is not 100% clinically evident at times.

The three characteristic features which distinguish DID from other personality disorders include "alters" or different identities (age, sex, or race), "switching", where each personality will reveal itself and take control over individual behaviours and thoughts and "dissociation", which is a phenomenon where the particular person will start feeling detached from the external environment around them.
Also called "blackout", this could be the most dreadful phase of DID which can last from seconds to hours, giving rise to overwhelming behaviours and thought patterns. They will also complain of unexplainable gaps in memory or difficulty recalling things they have done previously in their lives, including the recent past.

When and how to seek medical advice?
DID is a condition which can often go undiagnosed owing to its unclear signs and symptoms which rarely become notable and obvious to others, hence it is important to be aware of the above features in order to seek medical advice when necessary. There are some individuals who try their best to hide their true thoughts and behavioural patterns related to DID, which might make them pressured and tense within, yet give them a high chance of living a happy life for the sake of love and attachment.
However, early diagnosis is extremely important to stop people falling prey to secondary mental issues such as depression and anxiety.

What are the treatment options available ?
Even if there is no permanent cure, long-term treatment modalities including psychotherapy, hypnotherapy and adjunctive therapies are known to play major roles in managing affected patients. However, the main challenge of this treatment would be the identification of their own self and discovering how their systems work, which will definitely help in a better outcome.

It is also important to treat underlying mental conditions like depression and anxiety, if diagnosed.
Our mind is a beautiful creation and whatever deformities it may have, a brilliant soul can adjust it. Identifying the real situation and working in a way to overcome problems will undoubtedly help improve potential difficulties in achieving happiness. This applies to DID as well.