---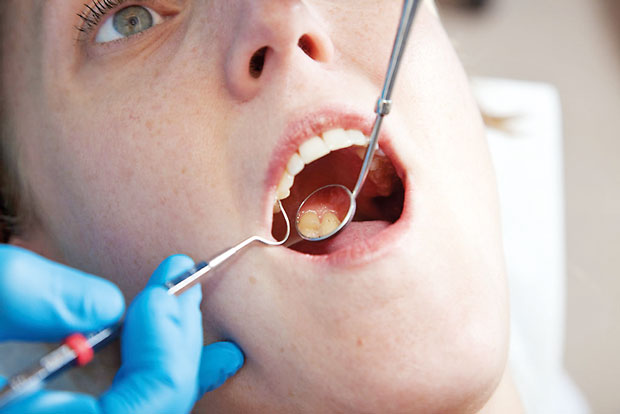 Query: I am a 20- year-old boy who has been suffering from severe toothache at the back of my upper jaw since of late. It is especially painful when I have my meals and apply pressure on the tooth. For quite a while, I have been suffering from extreme tooth sensitivity also, not having the ability to consume anything that is hot or cold as it becomes very painful. I have also noticed that the tooth in question is discoloured and darkened. I have also noticed a swelling and certain tenderness in the gums near the affected tooth. My gums have also started bleeding when I brush my teeth. I want to know whether these symptoms are leading to a serious problem such as oral cancer. If not, I would like to know the cause of these symptoms.
(Mihin Gunathilaka from Gampaha)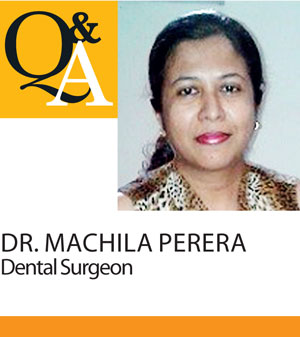 Answer: From the symptoms you mention, I can say that it is definitely not oral cancer. For one thing, you complain of pain and sensitivity which is not normally observed in oral cancer patients. Oral cancers are painless in most cases. You also seem to be complaining of the discolouration of the tooth. Cancers don't normally form inside teeth, causing discolouration. In the case of oral cancer, the surrounding tissues and gums get affected externally. The symptoms you mentioned are more likely to be those of a carious tooth condition, where it has reached the pulp or nerve area of the tooth, hence resulting in severe pain and sensitivity. Since you also seem to be complaining of swelling and gum tenderness, it could be due to pus formation. A tooth discolouration is a definite sign of a carious condition.

Sometimes the tooth may seem discoloured because it has not been brushed properly. Since you are only 20- years-old, you could also be developing a wisdom tooth. There are quite a few possibilities. The real condition can only be definitely confirmed upon a dental check-up with your dental surgeon,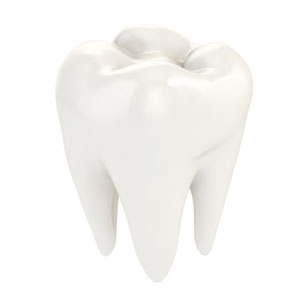 as patients tend to describe symptoms which give a totally different picture to what the diagnosis really is. It most likely is a carious tooth. But with your age, this could also mean that you are suffering from a pericoronitis condition which is an infection of the impacted tooth. So for an accurate diagnosis, I suggest you seek treatment from your dental surgeon without delay. Upon visiting your dental surgeon, you will be asked to get an x-ray and your dentist will be able to diagnose it. If it's a case of a carious tooth, we examine whether the tooth can be restored. If so, we approach a nerve filling. In this case it could be a root filling as you seem to be complaining of pain and sensitivity, which could mean the decay has spread to the nerves of the tooth.

There are certain questions we ask the patient, such as whether it is constantly painful or only during the night. Certain details have to be specified in order to arrive at the most appropriate treatment. With a visit to the dental surgeon, your tooth will be given the proper treatment. But it is not as severe as oral cancer and there is no cause for worry. Get the problem treated in time to prevent future complications.