---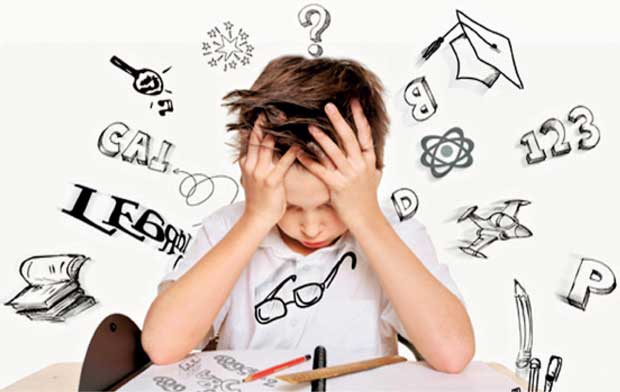 Dyslexia is a common cause that creates learning difficulties. This condition in turn causes problems with reading, writing and spelling. Having a child with dyslexia can be an additional hurdle in parenthood. Speaking to the Health Capsule, Dr. Jithangi Wanigasinghe, Senior Lecturer in Paediatrics, Faculty of Medicine, Colombo and Consultant Paediatric Neurologist, Lady Ridgeway Hospital explained what dyslexia is and how it can be identified. Furthermore, she explained that the main features of the disorder are having difficulties in spelling and reading. Dr. Wanigasinghe added that when there is early detection dyslexia can be managed and parents and teachers should work closely. Parents and teachers must work together to create mechanisms to clear the child's path for learning. Raising a child with dyslexia is a journey. As parents move through this phase they will gain lifelong experience and knowledge regarding the challenges their children face. They will learn how to help their children succeed at school and in life.

What is Dyslexia?

Explaining as to what dyslexia is, Dr. Wanigasinghe said, " This is a problem related to reading fluently, spelling and learning a second language, in spite of reasonable intelligence".

She further explained how common it is. "There are no studies in Sri Lanka estimating the burden created by the disease. Studies from other countries reveal that this condition is quite common. It is the commonest cause for learning difficulties. There are different presentations varying from mild to severe with regard to this problem. There are many famous persons who suffered from dyslexia, yet they excelled in their fields,"said Dr. Wanigasinghe.

Speaking of the defect she said, " The main defect is related to difficulty in the use and processing of linguistic and symbolic codes, alphabetic letters representing speech sounds or numeric representing numbers or quantities".

"This is not due to a structural defect, but rather due to a problem of functional areas related to language processing, particularly in the left hemisphere in the left pareito-temporal functional system," she explained.

How to identify a person

Dr. Wanigasinghe went on to explain the common features that are related to reading difficulties. " They have an overall difficulty in learning how to connect letters with a sound. They will have difficulty in recognizing a word - this is characterized by omissions, substitutions, reversal of letters, sounds, syllables or words.
Furthermore the individual will have decoding difficulties, deficits in interpreting left and right, will require extra time and effort for processing language, have severe spelling difficulties, memory deficits, have poor coordination (hand –eye), difficulty in remembering dates, numbers and lists," explained the doctor.

The doctor further explained that family history is identified as a risk factor as well as many others postulated associations.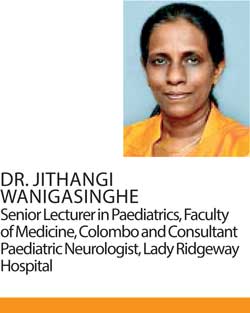 Diagnosis and management

Speaking of the diagnosis Dr. Wanigasinghe explained that most often the diagnosis is delayed. "If a child is having difficulty in reading, he or she should be assessed for dyslexia. However, there is no standard lab test or imaging modality that can diagnose dyslexia," she explained.
She further explained that there is no medical treatment for dyslexia, but it can be managed with early recognition and appropriate interventions. "The management of the condition includes evaluation and working out individualized teaching-learning strategies for the child with help of teacher. Teachers can help by allocating more time for reading and spelling and giving explicit simple instructions. The parents themselves can play a big role in helping their children," she said.

Advice

"You should address the problem early, talk to your teachers and then to a paediatrician and educate yourself about the problem. The parent needs input from a teacher trained to use teaching methods and tools for children with dyslexia." she advised. Furthermore, Dr. Wanigasinghe said, " Parents should work with teachers to identify specific areas of weakness and strengths in your child and understand the underlying causes of their child's difficulty. The child may need to have an Individualised Education Programme (IEP) worked out for the child ."

Misconceptions

There are misconceptions people have of dyslexia. "The misconceptions include; dyslexia only affects people who speak English, writing letters and words backwards are symptoms of dyslexia, reading disabilities are caused by visual perception problems, children will outgrow dyslexia if you give them time and more boys than girls have dyslexia," explained the doctor.
This is a problem related to reading fluently, spelling and learning a second language, in spite of reasonable intelligence