---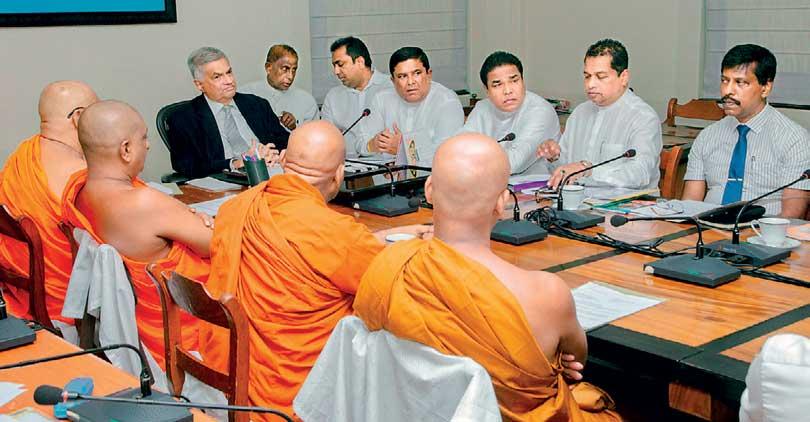 pic by pradeep pathirana
Says it is a move to instill confidence in the people
By Kelum Bandara
Prime Minister Ranil Wickremesinghe who met the District Secretaries yesterday said the government had made arrangements to conduct the Poson festival on a grand scale with the main events held in Mihintale.
He said it would be a move to instill confidence in the people about the improved security situation in the country.
Poson Poya is a significant day for Buddhists because it marks the advent of Buddhism to Sri Lanka during the reign of King Devanampiyatissa.The Poson festival will be celebrated throughout the country on Poson Poya Day which falls on June 16.
In addition to the District Secretaries and the Provincial Secretaries, the meeting was attended by the members of the Buddhist clergy, Buddha Sasana Minister Gamini Jayawickrama Perera, Home Affairs Minister Vajira Abyewardane, Agriculture Minister P. Harrison, Education Minister Akila Viraj Kariyawasam, and State Minister of Home Affairs, J.C. Alawathuwala.
Poson Poya is a significant day for Buddhists in Sri Lanka