---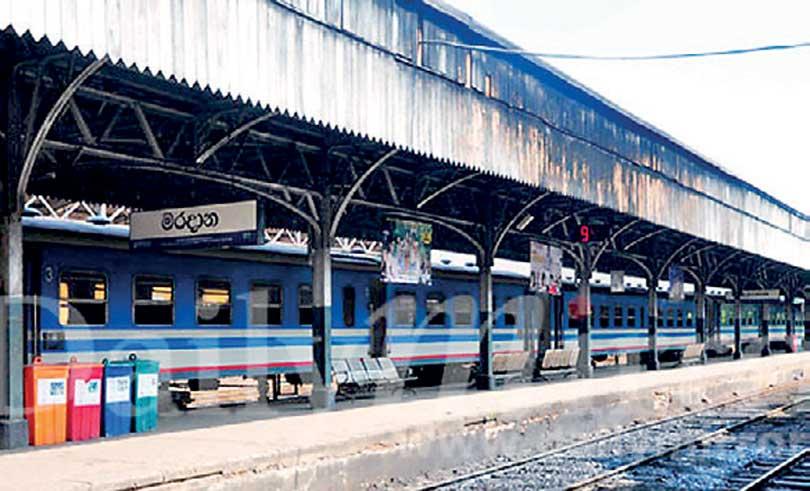 By Chaturanga Samarawickrama
The Railway Trade Union Alliance (RTUA) yesterday warned it would launch a 48-hour strike from midnight today if the government fails to grant their demands including the rectification of salary anomalies.
RTUA co-convener Lal Ariyaratne told a news conference yesterday the issue regarding grades was solved through a gazette notification on May 16 last year but the salary scales with reference to these grades were yet to be specified.
"On several occasions, we requested the government to change our salary categories from MP1 and MP2 to RM1 and RM2 for which approval for a pay hike was granted under circular 6/2006.
We demanded the Railway Department to increase the salary scale of Engine Drivers, Guards, Station Masters and Controllers according to the various categories," he said. "The Cabinet paper issued by the Transport Minister and the Railways Department appears to have been suspended by the intervention of Finance Minister Mangala Samaraweera. During the discussions with him, he had promised to solve this matter within three months. That was in August last year while Cabinet approval was given on May 16 last year but that too has not been implemented. Nothing has been done about the report issued by the committee appointed by the President."
Mr. Ariyaratne said all railway trade unions including railway guards, railway engine drivers, railway controllers, station masters and railway supervisory managers will take part in the strike from midnight tonight.
"There will be no trains operating from Colombo Fort during the strike. All the train services which cannot reach their destinations before midnight today will be cancelled," Mr. Ariyaratne said. "We will not stop our trade union action until our demands met. If the authorities fail to provide solutions within 48-hours, the strike will continue indefinitely."
He said the government should take the responsibility for any inconvenience caused to the public because of the strike.