---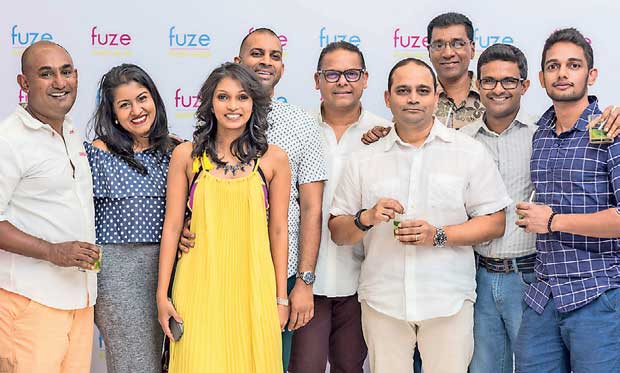 From left: Rum Punch partners with MAS Linea Aqua to create the ultimate swimwear solution Fuze - Darrel Bartholomeusz, Draupadie Wickramasinghe, Rukshi Fernando Seneviratne, Binara Seneviratne, Sarinda Unamboowe, Kenneth Brito, Fonny De Fonseka, Asanga Warnasuriya and Eranga Seneviratne
Homegrown swimwear brand, Rum Punch, has ventured into a strategic partnership with MAS Linea Aqua and Affno, to offer innovative customization capabilities to a global customer base.
Powered by this strategic collaboration, Rum Punch made history by commissioning a web based design customization platform named 'Fuze', where, upon a few quick clicks on 'www.fuze.rumpunchresortwear.com', fashion enthusiasts are offered the prospect of expressing their own sense of style. With capability to accomplish a massive 50,000 design combinations, Fuze denotes the first phase of what promises to be a valuable partnership.
MAS Linea Aqua is a joint venture between Speedo International (UK), Brandot International (US) and MAS Holdings of Sri Lanka. With a vision to be the best swimwear solutions provider in the world, Linea Aqua is equipped with highly skilled in-house product capabilities to deliver impeccable quality and attention to detail in lean manufacturing partnerships. Being part of a community-compassionate Sri Lankan conglomerate, the swimwear manufacturing giant offers Rum Punch the premium raw materials with a flawless finish.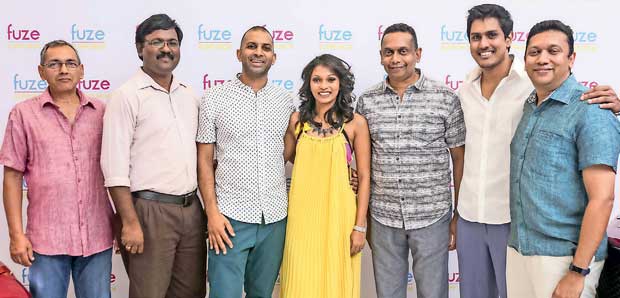 With a history of 17 years and corresponding businesses in ten countries, Affno specialises in a unique combination of areas that have given the company unparalleled technical and aesthetic expertise. Web Development, Mobile Innovation and Workplace Automation to name a few, Affno's strategic approach has paved way for the company to offer solutions which are not just effective, but have powerful transformational outcome.
Commenting on the strategic partnership, Binara Seneviratne, Co-Founder of Rum Punch said, "We plan to craft a bold Sri Lankan brand which makes international impact. With our design philosophy firmly rooted in the vibrantspirit of Sri Lanka, this strategic partnership is a strong win-win in accelerating into promising times ahead and will also keep the Sri Lankan flag flying high in the international fashion arena."
With the fast growing brand Rum Punch offering an escape from the ordinary, evoking the comfort and color of the paradise islands in every unique design, itsboldprints, vibrant detailing and iconic silhouettes celebrate the universal concept of an 'endless summer'.
Rum Punch resort wear is characterized by a unique combination inspiring confidence and fun - all in a super comfortable and durable fabric.
Launched as a catwalk collection in 2014 both in Sri Lanka at the Sri Lanka Design Festival and internationally at the London Graduate Fashion Week, Rum Punch hasconsecutively showcased at CFW Swim Week and Mercedes Benz Fashion Show Sri Lanka, year
after year.