---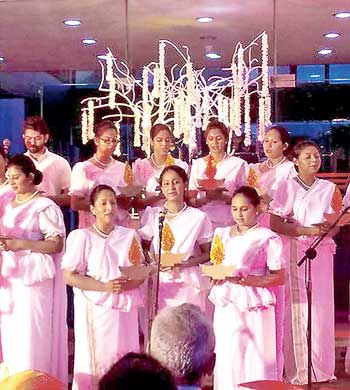 NDB organised a performance of Bhakthi Gee in commemoration of Poson.
The Bhakthi Geetha recital was by NDB staff members at its Nawam Mawatha premises. The music was directed and composed by renowned musician Visharada Tharanga Sampath Amarawansa.
The Bhakthi Gee was held under the patronage of NDB Director/CEO Dimantha Seneviratne and senior members of the management and staff who graced the event.