---
Ayesha Fernando, a Mihin Lanka cabin crew member, was crowned 'Miss International' at the 'Miss Sri Lanka for Miss Universe' pageant at a leading hotel recently in Colombo.
The accomplished 26-year-old beauty was adjudged first runner-up 'Miss Sri Lanka for Miss Universe' and 'Miss Talent' at the pageant. Supported by her employer, Mihin Lanka, she will take wing to Japan to participate in the 'Miss International' pageant from October 7 to 28, 2016.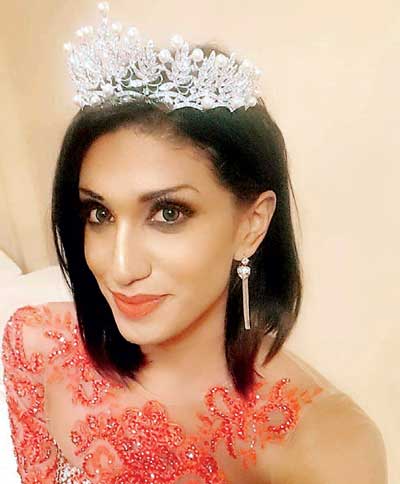 She credits her triumph at the high-profile talent and beauty pageant to the extensive support she has received from
Mihin Lanka.
Commenting on her stellar win, Ayesha said, "I am so delighted to win Miss International and it gives me so much pride. I faced stiff competition in the pageant but I believe the customer relations and personal grooming training I underwent at Mihin Lanka has helped me immensely to face the challenge with confidence and come out a winner. This triumph would not have been possible without Mihin Lanka, a company that always supports the dreams and aspirations of its employees. When I fly, I am an ambassador for my airline. At the pageant, I was an ambassador for my country and had to answer several rounds of questions about Sri Lanka, which I did with ease, thanks to my practice with Mihin Lanka."
The beauty queen joined Mihin Lanka in 2012 and has been flying with it for the last four years. Before that, she was a human resource management student at NIBM before being selected to join SriLankan Airlines, where she was assigned to Silk Route, the Business Class check-in counter. Ayesha was crowned second runner-up at the local pageant to select winners to participate in 'Miss World' last year.