---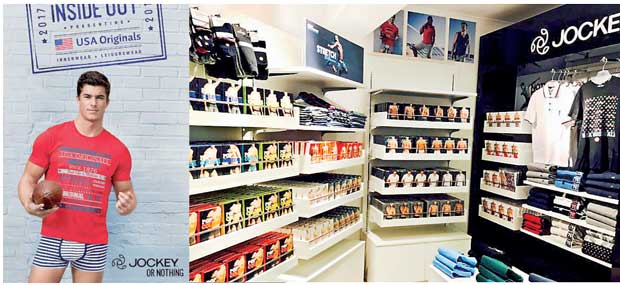 Jockey's shop-in-shop concept showcases the range and depth of all the brand's products and is best suited to cater to discerning customers. One such concept of Jockey has been launched at Odel Alexandra Place being the best shopping destination in Sri Lanka.

Jockey is renowned the world over for innerwear.

The store at Odel showcases its fine ensemble of innerwear, leisurewear and active wear too. The launch of the USA Originals Innerwear Collection takes inspiration from traditional American colours, textures and icons and combines unique labels, embroidery and prints to evoke a rich sense of Jockey's heritage and American culture. Likewise, do not forget to check out POP Colour, Sport Performance and International Collection as well.

The Men's Relax range presents the latest collection of muscle tees, Polo T-Shirts, Crew shirts, bermudas, lounge pants, pyjamas and boxer shorts, all of which cannot be missed once you drop by the store.