---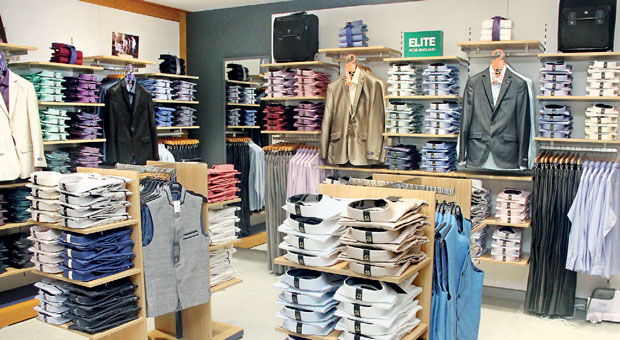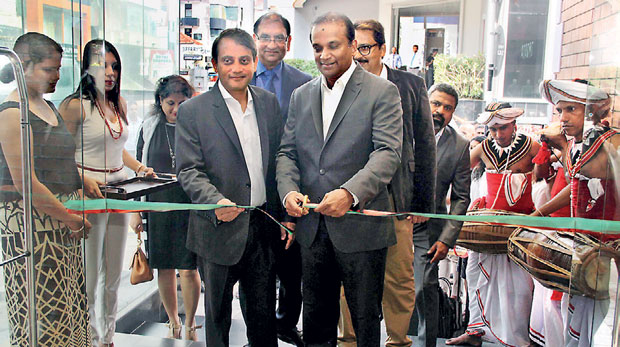 ABFLR Madura F&L Business Head Ashish Dikshit (left) and Softlogic Group Chairman Ashok Pathirage (right) cutting the ribbon to open the brand new Peter England store, as officials from the two companies look on
Aditya Birla Fashion and Retail Ltd (ABFRL), through the leading Indian menswear brand Peter England entered Sri Lanka recently in partnership with Softlogic Holdings to take advantage of the country's growing retail market.
"In-depth market research revealed that the country, besides witnessing a growing retail market, the island country of Sri Lanka is also very similar in nature to the Indian market when it comes to menswear fashion," ABFLR Madura F&L Business Head Ashish Dikshit said.
He noted that the store off De Fonseka Place is the first overseas store for the brand.
Peter England is a brand with British origins, which was first launched in India by Madura Fashion and Lifestyle in 1997, before it purchased the global rights to Peter England in 2000. It had started off as a mid-range shirt line, which has now expanded into a complete lifestyle portfolio.
"This is an occasion of great importance to us and others in fashion and retail. Over the past 25 years we have built in India a market leading conglomerate in the fashion industry which became India's first billion dollar fashion company. This journey has been built around successful brands," Dikshit added.
Dikshit added that Peter England has 'Indian Rs. 10,000 crore' in revenue, while the ABFLR business has earnings before interest and tax expenses amounting to US$ 1 billion.
"Peter England is India's largest brand by volume, and India's most loved brand," Dikshit noted.
Peter England sells over 10 million garments annually through its 650 exclusive stores and over 2,000 multi-brand outlets.
"We're deeply honoured and proud to be associated with such a company," Softlogic Group Chairman Ashok Pathirage said.
He noted that there is scope for the rest of the ABFLR brands to enter Sri Lanka, adding that Softlogic's retail fashion brands are suited for the upper-middle income and high income families.
ABFLR has recorded over a 20 percent growth over the past 5 years, and has 7,000 points of sale across 375 cities and towns, including 2,000 exclusive ABFLR brand outlets.
The Aditya Birla Group is not a stranger to Sri Lanka, as its subsidiary UltraTech Cement has been operating in Sri Lanka for over 15 years.