---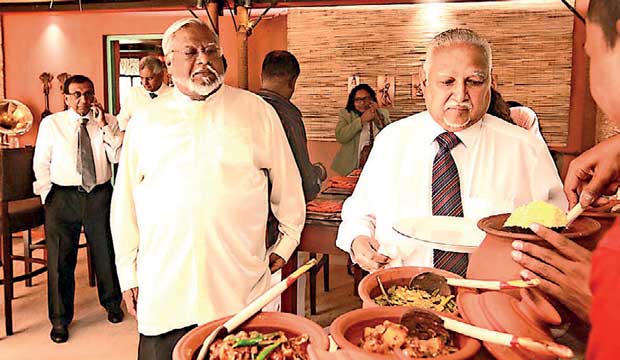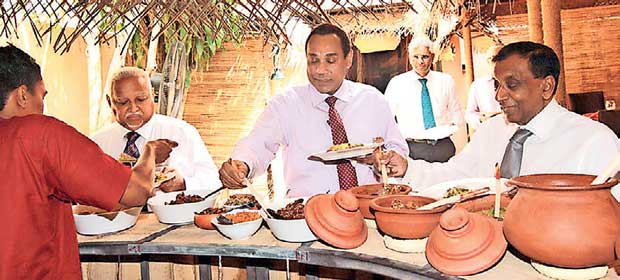 Sri Lankan food is probably the tastiest in the whole world. Recently there has been an explosion in interest regarding Sri Lanka's ancient, multi-facetted cuisine which has three types of curry: white, red and black.
White mild curries are coconut milk-based, red curries have chilli powder or ground red chillies, while the black curries are made by roasting the spices and are the traditional curries.
Arabs introduced saffron, rose water, pilaf and biriani. Portuguese introduced chillies and 'tempering' or 'temperado', the Dutch introduced recipes rich in eggs and butter and the Malays wattalapam.
"At Ceylon Café, conveniently located on Horton place within the premises of Grande Gourmet, we aim to provide you with traditional Sri Lankan food and speciality crab.
Our crab dishes include the world famous traditional Jaffna crabs curry, Chilaw curry crab, Singapore chilli crab, butter crab and garlic roast crab and pepper crab. The good news is that you don't need to spend lavishly to enjoy our crabs. They are the cheapest in town or we give your money back", said Chairman Ceylon Café, Niranjan Deva Aditiya.
The EU MP said he spent one year researching the menu and his chefs have obtained traditional recipes from every part of the island and from all communities. "From thousands of recipes we have selected for you, this exclusive menu which we will continue to update from time to time. We have also innovated our Hoppers to bring out new flavours to this delectable dish together with the normal traditional recipes. Our food is Halal and we do not serve beef".
"The best rice and curry and the best crab dishes in Sri Lanka," stressed Harry Jayawardena on opening Ceylon Cafe."
MP Deva Aditiya who described himself as a 'passionate foodie' said his wish is to make good food affordable to all.
The restaurant which is beautifully designed in the Louis Napoleon style of France with some historical references to the great banquet given by Sir Charles de Soysa to Prince Alfred, Queen Victoria's son in 1871 at Alfred House, is redolent with the ambience of old Ceylon, hence 'Cafe Ceylon' is indeed an apt title.
Grande Gourmet has had the privilege of playing host to guests such as Prime Ministers Tony Blair and John Key of New Zealand, and various other luminaries as well , with Tripadvisor being lavish in its praise of Grande Gourmet's food and the beauty of the restaurant.
If you wish for private dining this too could be arranged as not only does Grande Gourmet have a private dining room, even the ground floor of the restaurant could be made available.