---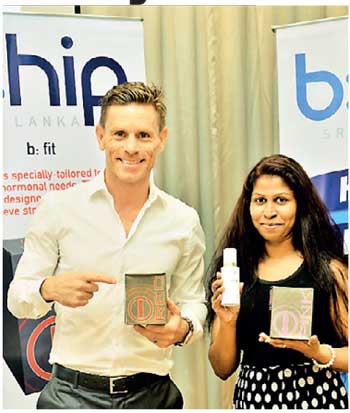 Bhip Sri Lanka is a subsidiary of Bhip Global USA Inc., a health wellness and skincare promoter and brand. Bhip Global USA Inc. is present in close to 50 countries as an online business portal and a network marketing entity. It has a worldwide concentration of highly skilled and successful independent business professionals in its ranks.

Bhip Sri Lanka is represented by its Co Directors - former Danish football legend Allan Nielsen and International Business Consultant and sports promoter Nishan Herath.

An awareness workshop, coupled with the launch was held for a select group of people from various walks of life at Movenpick Hotel in Colombo recently by Nielsen and his team, where a unique range of food and dietary supplements in four different categories - containing vitamins and minerals sans any caffeine or sugar for anyone over the age of 12 - was introduced.

The Mol and B organic range of skin care products from Scandinavia, containing rose hip oil as its primary ingredient, was also introduced.

The dietary supplements from the USA - approved under the authorities of the American FDA - are quite appropriately named - The Blue Energy Blend, red for men, pink for women and Noni Gia, which is a potent antioxidant.

All these supplements, which are packed in attractive hygienic sachets, support natural long-lasting energy with no side effects, de-stresses the body, supports weight loss, diminishes the occurrence of damaging arterial plaques and protects against unhealthy inflammation/high blood pressure and cardiovascular diseases, whilst also sustaining a healthy immune system.