---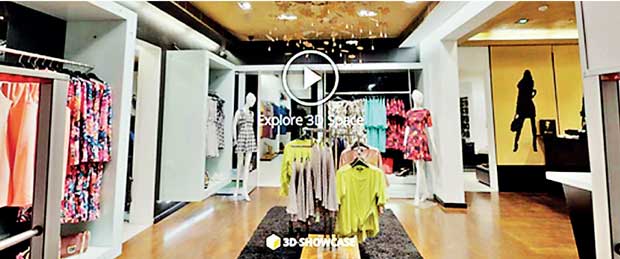 Delving further into the realm of virtual reality shopping, Aviraté is yet again shaking things up in the retail industry with the launch of its '3D Virtual Store' – a virtual shopping experience.

Following the launch of its Virtual Mirror at its flagship store back in November of 2017, Aviraté, always looking to enhance the shopping experience of its customers, recently launched its 3D Virtual Store together with its 'Spring Collection' at its exclusive sneak peek event.
Set up in collaboration with Odlo Interactive, the 3D Virtual Store allows the customers to 'walk' through the Aviraté flagship store right from the comfort of their homes.

Accessible to all no matter the location or the device, this latest technological innovation offers the customers the convenience of shopping at an Aviraté store without the limitations faced by a conventional store, such as closing times and parking space.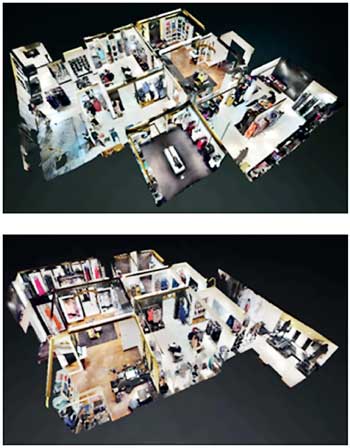 Additionally, the 24-hour open 'virtual walkthrough' provides you with a detailed description of the garments via the Aviraté online store, which is just a click away, allowing you to purchase the items with the greatest ease.

Prior to the launch of its 3D Virtual Store, the Aviraté's loyal customers were treated to a sneak preview of their stunning Spring Collection at its exclusive sneak peek event held on February 13.

The collection, which focuses on feminine, utility and sporty urban looks, offered a diverse range of silhouettes designed for a range of body types, including the addition of a more youthful range targeted towards the younger customers.

The Spring Collection encapsulates everything from casual wear worked in natural fabrics, floral prints and spliced stripes to workwear brought to you in contemporary and modern silhouettes to occasion wear designed with delicate floral embroidery, textured fabrics and vintage blooms.
The exclusive Spring Collection is now available at all Aviraté exclusive stores, retail partners and online at www.aviratéfashion.com. You can also visit (https://my.matterport.com/show/?m=isz5qQepEdr) for a 3D virtual shopping experience.