---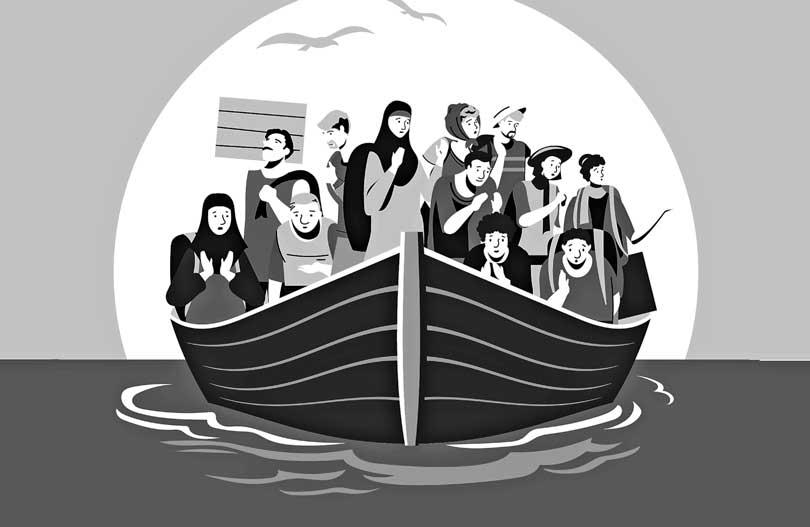 June 20th marks World Refugee Day. Designated by the United Nations, World Refugee day is dedicated to honouring refugees around the world. This is held to celebrate the strength and courage of people who have been forced to flee their home country to escape conflict or persecution. According the UN statistics every minute 20 people leave everything behind to escape war, terror or persecution. World Refugee Day is seen as an occasion to build understanding and empathy for their plight and to recognize their resilience in rebuilding their lives.
Statistics have revealed that at the end of 2018 approximately 30 million people around the world have been forced from home by conflict and persecution, over half of them under the age of 18, all of them refugees. By definition a refugee is a person who is someone who fled his or her home and country owing to "a well-founded fear of persecution because of his/her race, religion, nationality, membership in a particular social group, or political opinion", according to the United Nations 1951 Refugee Convention.

Many refugees are in exile to escape the effects of natural or human-made disasters. Considered the most vulnerable people in the world, the 1951 Refugee convention and its 1967 Protocol are in place to help protect them. These are the only global legal instruments explicitly covering the most important aspects of a refugee's life. According to their provisions, refugees deserve, as a minimum, the same standards of treatment enjoyed by other foreign nationals in a given country and, in many cases, the same treatment as nationals.
In Sri Lanka, refugees come from all strata of society ranging from medical doctors and lawyers to teachers and journalists. They don't get any allowances and have to rely on the goodwill of charitable organizations to survive

The 1951 Convention contains a number of rights and also highlights the obligations of refugees towards their host country. The cornerstone of the 1951 Convention is the principle of non-refoulement. According to this principle, a refugee should not be returned to a country where he or she faces serious threats to his or her life or freedom. This protection may not be claimed by refugees who are reasonably regarded as a danger to the security of the country, or having been convicted of a particularly serious crime, or considered a danger to the community.

This year the theme for World Refugee Day is Every Action Counts. Recent events such as the Covid-19 pandemic and the anti racism events have highlighted the urgent need for a more inclusive and equal world where no one is left behind. The belief that everyone can make a difference is at the heart of the UNHCR's World Refugee Day campaign. The UNHCR aims to remind the world that everyone including refugees can contribute to society and Every Action Counts in the effort to create a more just, inclusive and equal world.

A 30 year old civil war and two insurrections in Sri Lanka saw many thousands of nationals fleeing Sri Lanka as refugees to seek a safe haven across the seas. In their desperation to flee the country they often resorted to dangerous methods to ensure safe passage. Arguably there were also people who used the situation in Sri Lanka to their advantage and fled the country for economic benefits.

Sri Lankans who have claimed refugee status in other countries have achieved varying degrees of success with some going on to become lawyers, doctors, engineers and entrepreneurs while others have become important cogs in the wheels that help commerce, medicine and a raft of other industries function. Most have received citizenship in their new home countries and have integrated well in to their societies.

In the recent past, we have seen many people from Afganistan, Myanmar, Syria and other neighboring countries experiencing conflict arrive in Sri Lanka in search of sanctuary and safety. However, Sri Lanka has yet to ratify the 1951 Convention relating to the Status of Refugees and its 1967 Protocol with UNHCR processing asylum claims in accordance with the agreement with the government. Asylum-seekers and refugees are not given particular status by the Government of Sri Lanka and their presence in the country is tolerated until solutions are found.
Many argue that Sri Lanka's resources are limited as it struggles to provide for its ever increasing population. Those coming in as refugees will only cause a strain on the limited resources. There is also an opinion
that an influx of refugees may bring with it the possibility of infiltration by terrorists and pose a threat
to national security.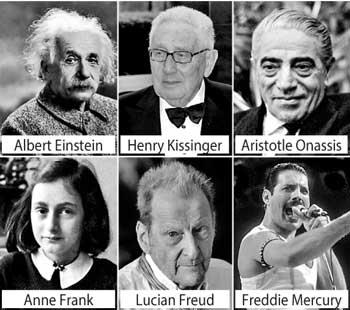 In Sri Lanka, refugees come from all strata of society ranging from medical doctors and lawyers to teachers and journalists. They don't get any allowances and have to rely on the goodwill of charitable organizations to survive. Those recognized as refugees are given a monthly allowance by the UNHCR which is barely enough to cover the rent and food costs. The Sri Lankan government does not allow these refugees to be employed legally. They are entitled to free health care but there have been reports that refugees have faced hostility in some hospitals. Refugee children too are not included in the free education policy and often refugee children have no access to education.

Some of the world's biggest names in commerce, technology, arts and sports have themselves been refugees. Welcomed, adopted and nurtured by their new countries, people such as shipping tycoon Aristotle Onasis, painter Lucien Freud, singer Freddie Mercury, American diplomat Henry Kissinger, physicist Albert Einstein and the most famous of them all, German-Jewish teen Anne Frank whose diary is one of the most widely known and poignant accounts of the refugee experience have risen from nowt to become leaders and role models in their fields.
It would be a timely move if Sri Lanka can formalize its outlook and treatment of refugees. If the country is unable to sign up to the convention then the government should come up with a more robust framework that will serve to ensure fair and equal treatment for all refugee groups currently in Sri Lanka. Every action counts!