---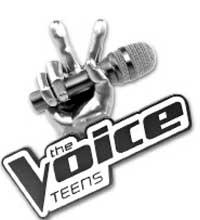 'The Voice Teens' global franchise introduced to Sri Lanka by Sirasa TV is considered one of the most successful reality TV formats with over 400 renowned coaches worldwide, creating a worthy platform for thousands of aspiring singers, many who have gone onto have successful singing careers. Since the beginning of the series telecast on weekends, several contestants have been featured on The Voice Global YouTube channel bringing recognition to our country through the talent of our youth. For the first time in the reality TV history of the country a contestant's performance reached over 10 million YouTube views and Sahangi Hansanjali was featured among the top 10 trending performances of The Voice.

The Voice Teens Sri Lanka has also become the fastest growing YouTube and digital brand in the country, according to Social Blade. Voice Teens performances have ranked top 3 positions on YouTube.

The Grand finale of the show would be held in two parts on August 1 and 2 this year.

Popular and talented musicians Ashanti De Alwis, Sanuka Wickramasinghe, Dumal Warnakulasuriya and Raini Charuka join the programme as the coaches while former Ms. Sri Lanka Stephanie Siriwardhana hosts "The Voice Teens".