---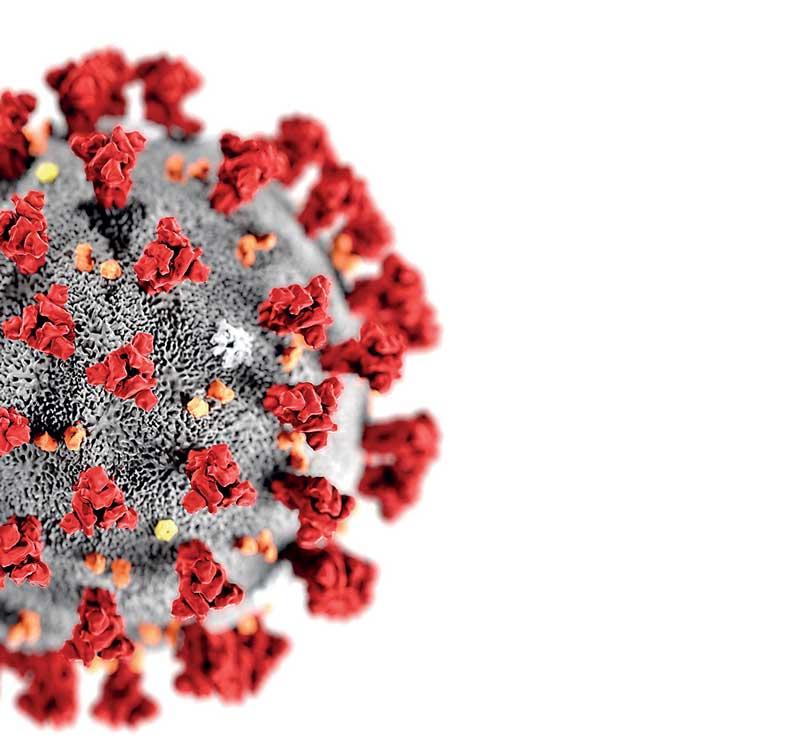 With the declaration of a global pandemic and as countries all over the world fight the Coronavirus which is wreaking havoc on lives and economies people's fears are not limited only to the virus but other factors as well. One of the biggest fears apart from contracting the virus is job security, finances, and sanity. There is a very real threat that many employees will have to either take a drastic pay cut or they may lose their jobs, small businesses will struggle and those in the tourism and leisure sector are looking at an industry that is struggling to raise its head. Known as a nation of fearless and stoic people how are we reacting to the threat of the Coronavirus? While many have a gung-ho attitude towards dealing with the fall out of the virus, others are more cautious. Either way as a country we need to be united in our stand to get through this situation by supporting each other and local businesses.
Natalie Jayasuriya,
MD Kama Entertainment

The holiday of a lifetime or is it? I don't think life has ever given us a more uncertain time in our lives. As much as it's been a great time of reflection, humility, appreciation, and love, it has also been a time of heartache. People are dying and we have no control, our businesses no longer exist, and our staff is left helpless.. with nearly 80 employees probably going to lose their jobs during this time just from my end we are left without an option.The only thing left is to move forward in the coming months with our positivity and resilience leading the way. It will be a time for people to help one another in whatever their line of business"
Radhika Mendis,
Fashion Designer

"I'm a germaphobe so I'm sure going to get more eccentric about this! Going to places, eating out, meeting people (especially those who are not my close circle) in a month to come will be challenging"
James Rosario,
Founder of Sweatshop Fitness

"The biggest fear during the COVID19 shutdown was being unable to get our clients motivated. We overcame this by posting videos on YouTube and Facebook, doing live sessions on FB Live and virtual sessions on Zoom. Today our group numbers per session exceed 100 members at a fraction of the cost and has resulted in a win-win situation all around"
Chandrika Gadiewasam,
Writer and Librarian

"After we deal with the horror of the actual disease, for us living in a capitalist economy, the repercussions of predicted global economic recession would have to be the worst fear come true because we probably will have to say goodbye to a lot of pointless things we were basing our happiness on. However, in my family, my late mother in law, and my daughter too were already practicing a lifestyle of utmost simplicity- of vegetarianism and of avoiding pretty much anything processed if at all possible. In the last few years, we came willingly to a lifestyle that rejects such manufactured items as shampoo, beauty products, most detergents and anything in a plastic package. So frankly I have no fears there, that we will manage to be happy in the future too if we have some vegetables. My hereditary diabetes is a bit of a worry since I may not have access to medications (I think the next 12 to 18 months will be chaotic) but I'm working on diets that will reduce the need for meds. Prefer to look on the bright side of it, now that I'm forced to face this painful transition"
Druvi Gunasekera,
Founder of Boutiques in Sri Lanka.

"Sri Lanka was just starting to recover from the 2019 attack on churches on Easter Sunday when the Coronavirus knocked tourism down almost completely. This time tourism took a hit globally. As for the future of Sri Lanka's tourism, post corona depends on how not only the Sri Lankan government but also the world handles the situation and helps to rebuild confidence in travel. Media will have an important role to play in rebuilding tourism. Once the news circle moves on, people will forget just like everything else and tourism will bounce back... people will travel. So the fear is how we survive this lockdown period. Once it's over, for the next few months, electronic media will play greater importance, guests will be more cautious about travel….. but with time, it will change and will bounce back"
Wayne Onray

"Getting back to "normality" after this episode we have faced will be challenging, no doubt! But if history has taught us one thing is that we as an advanced race have always, been able to adapt, grow and become better. The realisation of our flaws, our insecurities, and our thought process, they'd all be heightened. One's fear of social normality will change after going through such traumatic events but when cornered it's either you face it head-on or you sink. We are going to get through this together as now the earth heals, future generations will learn from their history books and so would we!"
Sharan Velauthan,
Student /Mental Health Activist

"I think for me in terms of mental health it's more so uncertainty which leads to anxiousness which could lead to a panic attack. We will be walking into a very different world as soon as this is done. 2020 will be taken away by this virus, and thereafter, there'll still be safety precautions, limits in crowding, and people still living in fear.But we have to make a choice, do we choose fear or do we adapt to the new world and make the best out of it. Firms have to start paying attention to their employees well being more so than ever. Empathy was never a big thing, especially in Sri Lankan corporates. But now, to make sure employees have a good mindset and aren't anxious all the time, they have to find more ways of sustaining productivity. Less productivity is better than no productivity"
Muditha Kapukotuwa, Student University of Kansas

"The COVID 19 virus has certainly caused a large level of uncertainty in our lives with regard to our future plans. Making plans to suit every possible income is another good method to keep in mind so that whatever happens post-COVID 19, I'll be ready to face it as if it's just another day in our lives"
Fazeena Rajabdeen,
CEO Colombo Fashion Week

"We face a historic crisis. We are forced to look at the future differently and look towards the new normal of life. Right now we are all in a dark tunnel of transition. This transition of leaving the old behind and embracing the new is unsettling for most of us and evokes an irrational fear. To slow down and believe that there is light at the end of this tunnel and embrace and reinvent the new is what will see us through. Aligning ourselves, to define true leadership at a time of crisis as we have no predefined response plan to follow. It's a time to rise to the challenge and from a collective standpoint, an opportunity to create a mindset of abundance and love over fear and rebuild and do right by humanity and the environment"
Nawamalika Wijeratne

"Reflecting on changes made during the lockdown period may ease the fears of the post-COVID19 pessimism. If we make it through, having had food restrictions, anxieties over medical emergencies, increased online meetings, seamless days, interrupted days, online school projects, not seeing one's closest family for longer than we've ever done.... let's look to how resilient we really are! There will be price hikes, jobs lost, wage reductions for those lucky enough to keep their jobs, benefits cut, and in some cases starting all over again in a new way of life. A life-changing occurrence that will affect almost every survivor in the world! Yet, this comes with a short gift of more time with those closest and dearest to you, at home, forced to hear each one of your family members out! Time spent doing things you've never had to chance to do before...
Asanka Melvani, Founder of Dakini.lk

" Running a home-based online business, the main fear is the loss of sales due to the after-effects of this pandemic crisis. Spending capacity is going to drop at a serious level. The only positive thing is that I have been communicating with my customers on a one on one basis. It is the personnel touch that can revive your business. And my loyal clientele will always be with us"