---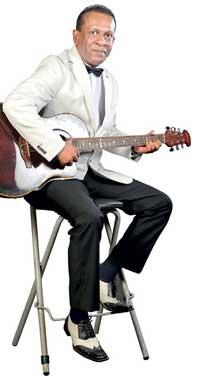 Rajiv Sebastian who officially registered his band RAJIV AND THE CLAN exactly on his birthday, celebrates 30 years in showbiz tomorrow June 23. It also coincides with the 13th anniversary of his own record label /production company Starlanka Music.

On his invitation to the media it said all good things come in 3's. However to mark this triple celebration he has made all arrangements to launch a brand new 33 1/3 rpm vinyl album titled "Baila Time In Colombo" Vol. 01 containing 12 songs (a classic blend of new and old ) sung by Desmond De Silva, Annesley Malawana, A. E. Manoharan, Mariazelle Goonetilleke, Desmond Rodrigo, Sunil Perera, Sohan Weerasinghe, Corrine Almeida, Luke Hendrques, Nimal Jayamanna, Susil Fernando and Rajiv.

Vinyls are back bigtime around the globe specially in the United States,

Europe, UK, Australia and other countries.

On this newly recorded long play album the music arrangements have been handled by Rajiv Sebastian and backed by Rajiv And The Clan maintaining its original flavour.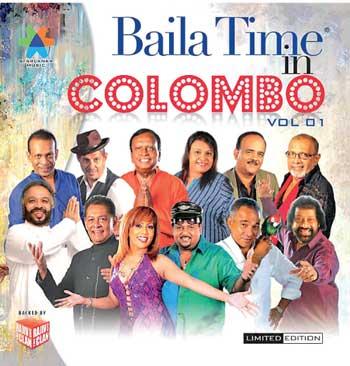 "Baila Time In Colombo" Vol 01 - manufactured in the US, is available from today at Shane Music Center, # 1/33 A, First Floor, Liberty Plaza, Colombo 03 & KND Enterprises, # 19, Ground Floor, Super Market, Nugegoda.
The intervening years in three decades of music, had many a milestone for Rajiv. Besides the musical tours he made to almost all parts of the world, Rajiv was entrusted with the task of directing music for the film version
of 'Susima'.

Rajiv has indeed made his mark as a singer, composer, lyricist, arranger of music, presenter and producer.
On this newly recorded long play album the music arrangements have been handled by Rajiv Sebastian and backed by Rajiv And The Clan