---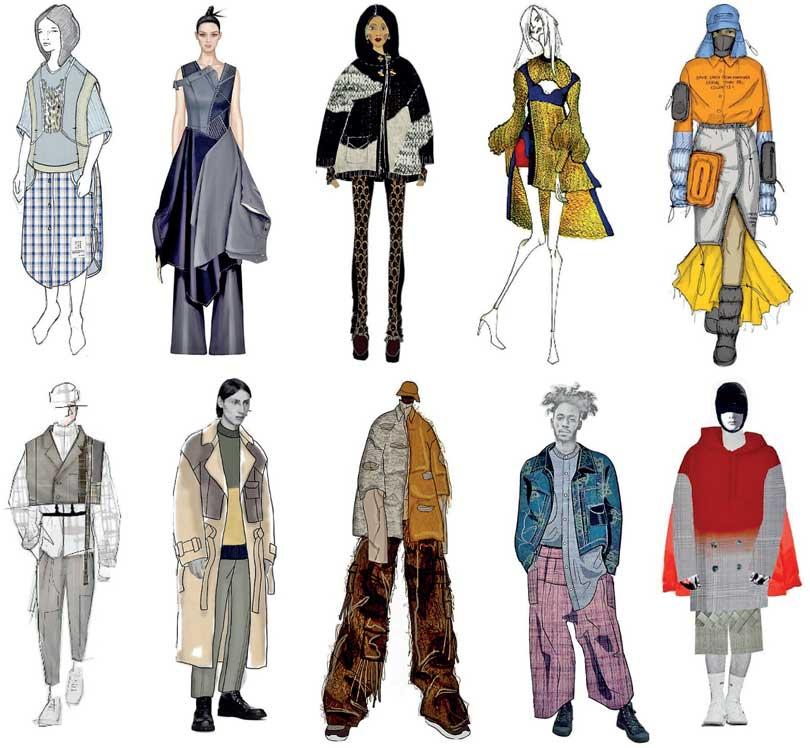 Ten finalist designers from nine regions demonstrate ways to keep fashion's mounting waste crisis out of landfills. Redress, the leading NGO working to reduce fashion's waste, announces the 10 Redress Design Award 2020 Finalist sustainable fashion designers whose innovative, textile waste-reducing designs triumphed over other talented hopefuls applying from 46 regions to win their places in the finals of the world's largest sustainable fashion design competition that will conclude in September 2020 in Hong Kong.
Christina Dean, Founder and Chair of Redress, says, "Fashion is in crisis. COVID-19 has devastated the business, the balance sheets and is affecting creativity on the drawing board. Meanwhile, fashion's already staggering waste rates will likely spike due to shocking retail performance and dislocated supply chains that have stranded inventory and materials globally. Only the toughest and most talented designers will survive this crisis, and those designers who can up-cycle waste materials, like our 10 Redress Design Award Finalists, are already ahead of the pack as they enter a new fashion industry."

The 10 finalists used a combination of zero-waste, up-cycling and reconstruction design techniques, sourcing waste materials generated from all parts of the fashion supply chain and consumers.

Joining the international judging panel, Desiree Au, Publisher, Vogue Hong Kong, said, "Fashion is undergoing a tremendous cycle of change and Redress is on the forefront as a platform where new ideas take shape - to make the world more sustainable and fashion more responsible. I took such joy in reviewing all the entries because they are more than beautiful garments, there is a true mission behind each thread and stitch. An undisputed 'fashion force'!"

Building on the importance of these skilled sustainable designers entering the industry at this crucial point in fashion's history, the Redress Design Award partners with leading fashion companies to bring the winners' innovative ideas into the heart of businesses, and to market. Following the Grand Final in September 2020 in Hong Kong, the two main winners will be announced.

The Menswear Prize winner will receive a career-changing mentorship with experts at VF Corporation, one of the world's largest apparel, footwear and accessories companies of iconic brands including Vans®, The North Face® and Timberland®.

Competition judge Kevin Bailey, Executive Vice President and Group President, VF Corporation, Asia-Pacific, says, "Circular business is still in its infancy across the industry. Our hope is this Award equips emerging designers with the skills and knowledge needed to turn the fashion industry on its head, leading us towards a more sustainable future and providing the finalists with a stepping stone directly into the real world."

The Womenswear Prize winner will join The R Collective, one of the world's fastest growing up-cycling fashion brands, available on Net-A-Porter and sold previously at the likes of Lane Crawford and Barneys New York, which was inspired by the 13-year legacy of Redress. This winner will translate their final Redress Design Award competition collection into a limited edition breakthrough innovative capsule collection for retail in 2021, joining nine previous competition Alumni who have already worked with The R Collective.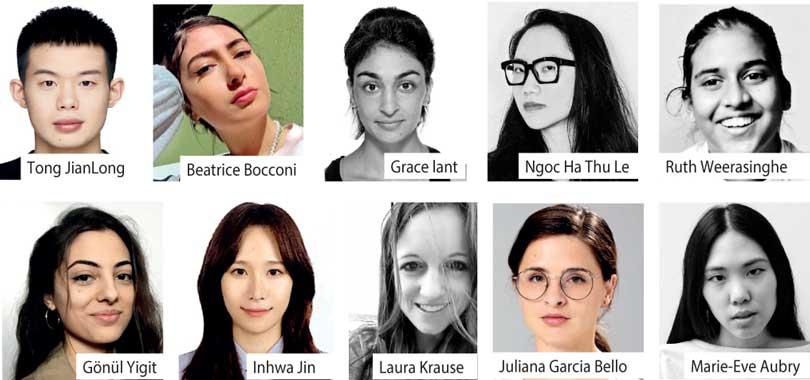 With the equivalent of one garbage truck of textiles landfilled or burned every second, and over 100 billion garments produced annually it is crucial that steps are taken to deal with the industry's growing waste problem.
The People's Choice goes to the Philippines As well as the international judging panel, the Redress Design Award welcomes the public's vote for their favourite semi-finalist. Proving his popularity and bagging a historic number of public votes in the competition's history is semi-finalist menswear designer, Jann Christian Bungcaras from the Philippines, with his up-cycled and reconstructed collection, Adam's Dominion, which uses a variety of pre and post consumer waste.
The 10 finalists used a combination of zero-waste, up-cycling and reconstruction design techniques, sourcing waste materials generated from all parts of the fashion supply chain and consumers
The Redress Design Award 2020 Finalists are
Womenswear finalists: Menswear finalists:
Juliana Garcia Bello, The Netherlands Marie-Eve Aubry, Canada
Laura Krause, Albania Beatrice Bocconi, Italy
Grace Lant, Hong Kong, Inhwa Jin, Korea
Tong Jianlong, Mainland China Ngoh Ha Thu Le, Vietnam
Ruth Weerasinghe, Sri Lanka, Gönül Yigit, The Netherlands