---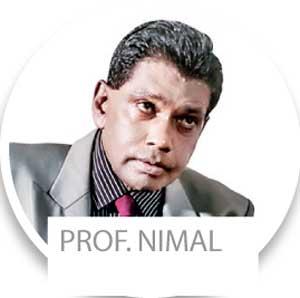 Award-winning tele drama scriptwriter, author and renowned neurologist, physician and researcher Prof. Nimal Senanayake has published his newest book encompassing wide-ranging aspects on the COVID-19 (Coronavirus) titled 'Warning Coronavirus'. The Samudra Publication which is now available in all leading bookshops, is Prof. Senananayake's third in the Virus series after SARS and MERS.

Senanayake has served as Chairman of Board of Study in Medicine at the Postgraduate Institute of Medicine, President of the Sri Lanka Medical Association and President of the Kandy Society of Medicine.

Prof. Senanayake is best known for his work on the neurotoxicity of pesticides and particularly organophosphorous compounds but has published extensively where he is regarded to have coined the term "Intermediate Syndrome", a clinical phase of Organophosphate poisoning and is an authority on epilepsy and other neurological disorders. He currently leads with an Australian colleague a Wellcome Trust funded initiative to reduce deaths from pesticides.

Senanayake is an author of non medical books and a scriptwriter as well as a scientific researcher, and has scripted several television dramas and documentaries. One of the famous teledrama is "Ella Langa Walawwa" that was initially telecast on 1988. The work has a strong bias towards medical issues such as psychoanalysis and living with epilepsy.