---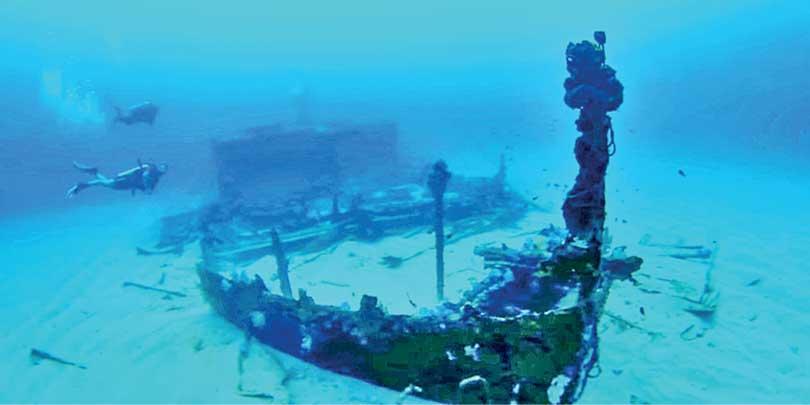 Taprobane East wreck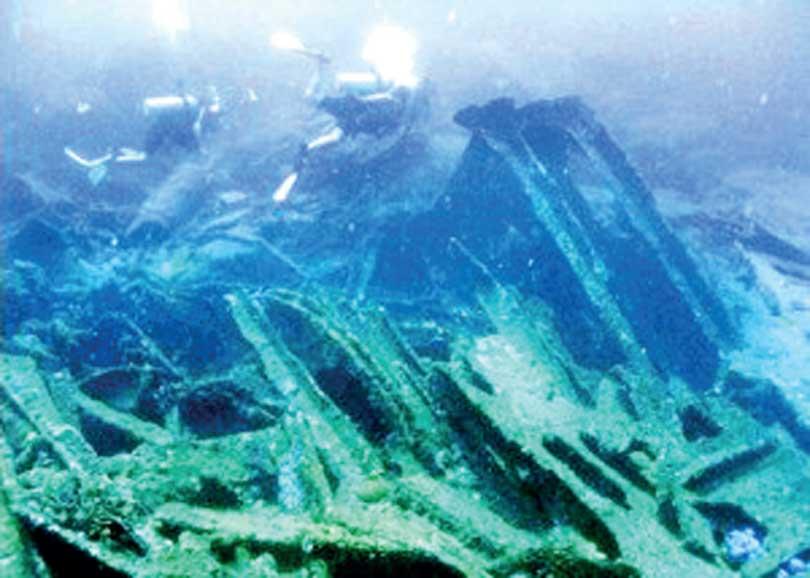 SS Conch wreck

Did you know that the Southern coastal waters are home to the Indian Ocean's oldest shipwreck? This means that exploring shipwrecks could be the next big thing in marine tourism for Sri Lanka, particularly due to their rich archaeological value. Marine researchers believe that only 10-20% of all shipwrecks have been discovered so far. By discovering the rest, some interesting links to Sri Lanka's trade relations of yesteryear could be explored and documented, perhaps with an abundance of historic artifacts as proof. But given the changing marine environments, many of these vessels have stood the test of time. However, they have become research grounds for local and international researchers who are in a quest to dive deeper into the Lankan history.
History of shipwrecks

Ceylon has been an important trade and shipping port along the then Silk Route from China to Europe. When taking a dive into Sri Lankan waters, one could catch a glimpse of many shipwrecks, many which are yet to be discovered and explored. By exploring them, marine researchers believe that Sri Lanka's bond with the Indian Ocean could be further exposed. "Many maritime vessels of yesteryear were made of wood and therefore they have decayed over the years," said Rasika Muthucumarana, Maritime Archaeologist at Maritime Archaeology Unit, Central Cultural Fund, Galle and member, International Committee on Underwater Cultural Heritage, during a webinar organised by the Institute of Archaeology and Heritage Studies to shed light on the importance of shipwrecks in Lankan waters. "Sri Lanka's maritime history has been further proved by several inscriptions; Polonnaruwa Duwegala Inscription (2nd Century B. C), Anuradhapura Inscription (1st and 2nd Centuries B. C) and an Inscription from Tissamaharama (2nd Century B. C). All of these inscriptions mention potsherds found in maritime vessels. Trading along maritime routes died down with the end of the British rule. They wanted to dominate international trade but Sri Lankan folk never learned the skill. As a result, other than for fishing purposes, people didn't need boats, yachts or other vessels."
Godawaya Shipwreck

One of the earliest shipwrecks is the Godawaya shipwreck that dates back to over 2000 years. The site included a concreted mound of corroded metal bars and a scattering of other ancient cargo, including glass ingots and pottery. Maritime archeologists suggest that this is probably the oldest known shipwreck in the Indian Ocean.
"The shipwreck was discovered following two rock inscriptions at an ancient temple situated in Godawaya, an ancient port city turned fishing village situated between Ambalantota and Hambantota. Two inscriptions were examined and reported in the early 20th Century. Then in 1930, Prof. Senarath Paranavithana read, prepared estampages and published them. The main inscription mentions about a seaport situated at Godawaya. Many items that were traded between countries including clay pots were found from this ship," he added.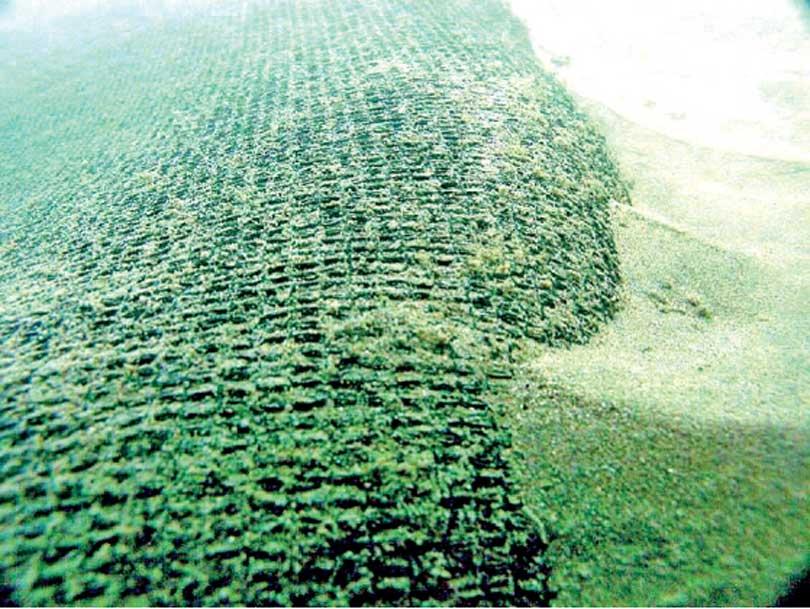 Polypropylene nets laid over Avondster wreck
Silver Coin Wreck

The Silver Coin Wreck dates back to 1702 which could be seen even today near the Great Basses Reef in Kirinda. It is said that the discovery of this wreck by Sir Arthur C. Clarke and Mike Wilson pioneered maritime archeological excavations in Sri Lanka. During their excavations around 1701 silver coins were found. The fascinating account of the discovery is recounted in Arthur C. Clarke's book 'The Treasure of the Great Basses Reef.' It also inspired Mike Wilson to debut his first feature movie 'Ranmuthu Duwa' produced by Shesha Palihakkara and Arthur C. Clarke which was also the first colour movie in Sinhala cinema.

According to Dive Sri Lanka,a website maintained by maritime researcher Dharshana Jayawardena, the ship belonged to the Mogul Emperor Aurangzeb, son of Shah Jahan who built Taj Mahal in Agra, India.
SS Conch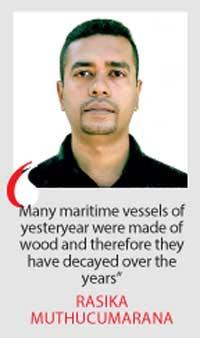 This old iron shipwreck can be found in Akurala on the Southeastern coast of Sri Lanka and is known to be one of the world's first oil tankers by the renowned Shell Transport and Trading Company. In his website, Muthucumarana writes in detail about the findings about this important vessel. According to the book, 'Disasters at Sea during the Age of Steam' the British tanker Conch was wrecked at the Akurata Rock on June 3, 1903. "She was on a voyage from Novorossisk and Colombo to the Madras Coast," it read. Newspaper accounts further state that the ship broke into two amidships and was submerged in the waters. Some accounts state that the oil cargo was valued at 15,000 pounds. He suggests that the shipwreck site should be considered an important archaeological site.
Distribution across Sri Lanka

Muthucumarana further said that around 50-60 shipwrecks could be found near the Colombo harbour. "However they have been incidents that have happened 10-20 years ago. Other shipwrecks could be spotted around the island, especially near harbours. There were stone anchors found near the Galle Harbour, depicting Indo-Arabian patterns. The Avondster Wreck is a famous archeological site near the Galle Fort. Records suggest that the ship had been loading a cargo of Areca nuts and has run ashore on July 2, 1659."

According to Sri Lanka's Amazing Maritime (www.slam.lk), a website maintained by independent marine researcher Howard Martenstyn there are around 26 maritime archeological sites in Galle alone. It further states that shipwrecks with treasures, priceless ceramics and coins from various maritime nations could be found near ancient ports such as Mantai and Trincomalee as well. Most of the World War II shipwrecks could be found on the Eastern seaboard at Trincomalee, Batticaloa, Vakarai and Kalmunai. The infamous MV Farah III shipwreck was a popular attraction on the coasts of Mullaitivu before it was completely removed from its site a few years ago.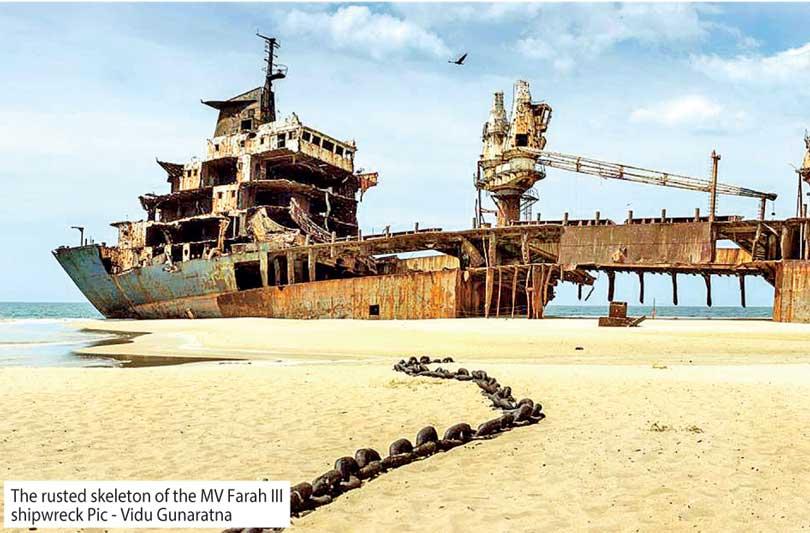 Shipwrecks and marine life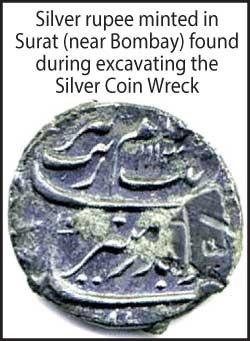 According to Muthucumarana, a shipwreck provides a safe environment for maritime species. "Fish and other species find potential breeding grounds in these shipwrecks and they turn to reefs." He also referred to how several BMW vehicles which were recently sunk have turned into an artificial reef. Martenstyn's website further states that the transformation of a shipwreck into a coral reef is amazing as it forms a viable component in marine ecology. The shipwreck reef environment provides a habitat for an abundance of marine life with soft and hard corals transforming it into a magnificent natural reef. Marine species including fish, sponges, eels and many others thrive within the interiors of these vessels. It is said that the value of a shipwreck increases day by day as marine life and biodiversity becomes richer. Therefore it is imperative that these lost and forgotten treasures are preserved. Some of the threats observed by marine researchers include salvage operations, illegal fishing practices such as spear fishing and dynamiting, removal of artifacts, removal of corals, shells and reef fish and marine pollution including fishnets.
Why protect shipwrecks?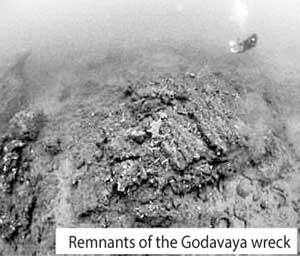 The Antiquities Ordinance No. 9 of 1940, the existing law for monuments is over 100 years old. Hence the penalties are as low as Rs. 100 and jail terms of three to five years are mentioned. The highest penalty is Rs. 1000 and/or imprisonment up to one year for those who destruct or desecrate ancient monuments. However, an amendment was brought about to Section 16 in 1998 (Antiquities Amendment Act No. 54 of 1998) which now reads 'the Minister may by order in writing declare that any special monument which has existed or is believed to have existed for a period of not less than hundred years be deemed to be an ancient monument for the purpose of this ordinance.' Marine researchers further propose for the protection and conservation of shipwrecks in order to preserve marine ecosystems and national heritage, promote tourism-related job creation and sustainability and sustainability of local fisheries and to carry out further scientific research.

Pic courtesy :

Maritime Archaeology Unit and Department of Archaeology