---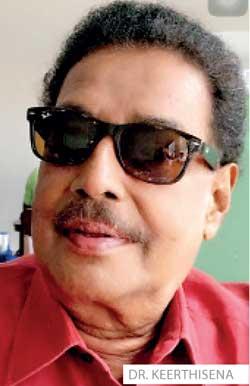 Seasoned film producer, former Film Exhibitors Association President and Ceylon Chamber of Cinema organiser Buddhi Keerthisena who champions the cause of film industry development, is urging the authorities to ensure that cinema halls in the country are not shut down at this crucial juncture.

"There is huge threat due to some cinema halls considering closure due to people hardly patronising them. This would have disastrous consequences for a small cinema industry like ours. I personally feel the opening of cinema halls here was wrong as it was not done in consultation with all stakeholders. The FEA should have discussed the matter in length. The NFC circuit cinemas have been offered soft loans to upkeep their businesses but what about cinemas belonging to other circuits. Film circuits that have gained so much during the past two decades should come up with some concessions at this crucial juncture and help their cinema hall owners to prevent some of them being closed down," he said.
There is huge threat due to some cinema halls considering closure due to lack of patrons. This would have disastrous consequences.

"Our new cinema federation comprising all stakeholders called the Ceylon Chamber of Cinema will be meeting next week to fine tune our proposals that are to be submitted to Prime Minister Mahinda Rajapaksa soon. They will include concrete measure to develop and enhance our film industry as a whole with the backing of the National Film Corporation," Dr. Keerthisena said.

"A new set of workable and feasible proposals to uplift the local film industry is now under scrutiny and they would be submitted to the PM and relevant authorities. These proposals were drawn following discussions we had with representatives of all film related associations in Sri Lanka and they will come under the CCC umbrella when taking decisions on cinema," he said.