---
While reiterating that the government was behind the suspension of his Facebook page, popular musician Iraj Weeraratne today requested President Maithripala Sirisena to intervene into the matter and to carry out an inquiry into the incident.
Addressing a news briefing, he said that similar thing could happen any user and therefore the President should take immediate action against such suppression of social media.
"I suspect the government is behind the move but I am uncertain as to whether the Government or the President's Office is behind the move," he said.
"However, when considering the remarks made by Megapolis Ministry Media Secretary Dhanushka Ramanayake that two persons attached to the Presidential Secretariat were behind the malicious post which stated that he had instructed the Telecommunications Regulatory Commission (TRC) to suspend my Facebook page, I have a fair suspicion that the Presidential Secretariat could also be engaged in the move to suppress social media platform in Sri Lanka," Iraj said.
He said about 1,500 Facebook pages had been removed so far and this indicated that the authorities had curbed the platform for people to express their views and thus violated the freedom of speech.
"I presume the suppression is being done without the knowledge of the President and that's why we want the President to carry out an inquiry," he added.
Nevertheless, he said they had used Facebook as a powerful platform to carry out charitable works like cancer projects.
"Besides, we have used Facebook as an effective medium to expose social issues and bring burning issues of the people to the attention of authorities," he said.
He said they also raised their voice through Facebook urging Minister Sajith Premadasa to look into the Kuragala temple power crisis.
"In addition, we criticized the poster campaign of the incumbent Government. He said he also launched a campaign on Facebook demanding the release of Ven. Galagodaatte Gnanasara Thera because they were totally against the imprisonment of a prelate in an unjust manner.
"Taking all of these into consideration, I suspect that my Facebook page could have been removed in retaliation to the campaign we carried out against the present Government," he added.
"I should raise the point here that I have not been engaged in posting or sharing any kind of hates speech on Facebook," he stressed.
When asked about his future actions on this, Iraj said he would bring this matter to the notice of Facebook headquarters.
Meanwhile, he said it was questionable as to how people like Saharan Hassim carried out their campaigns based on extremism through Facebook without being subject to any suppression. (Sheain Fernandopulle)
Video by D Ruwandi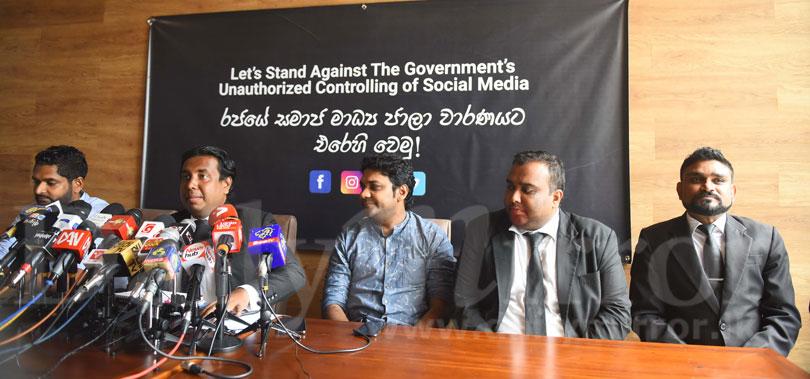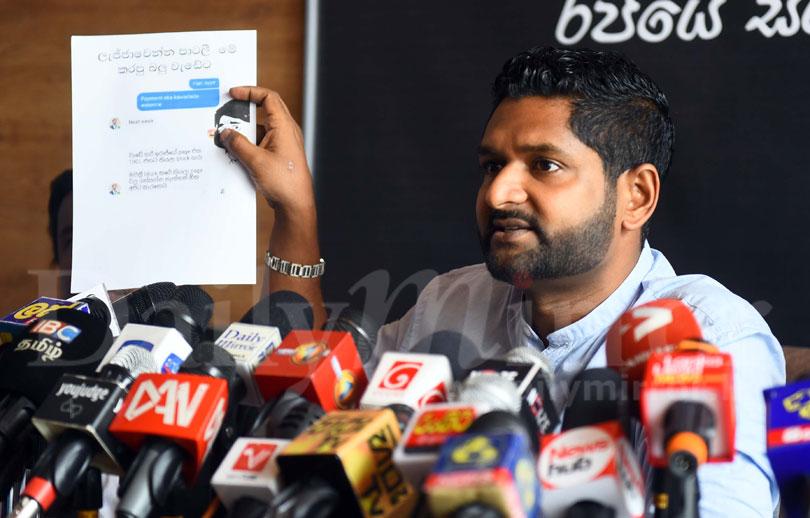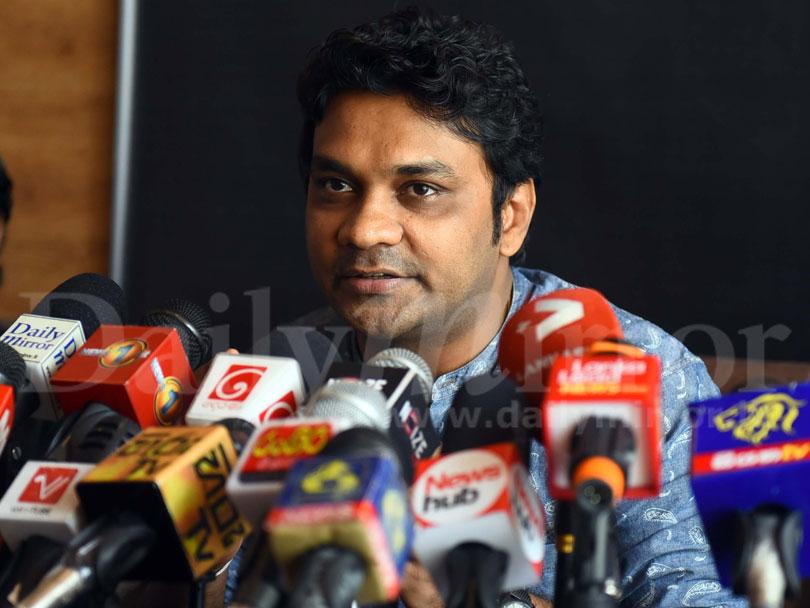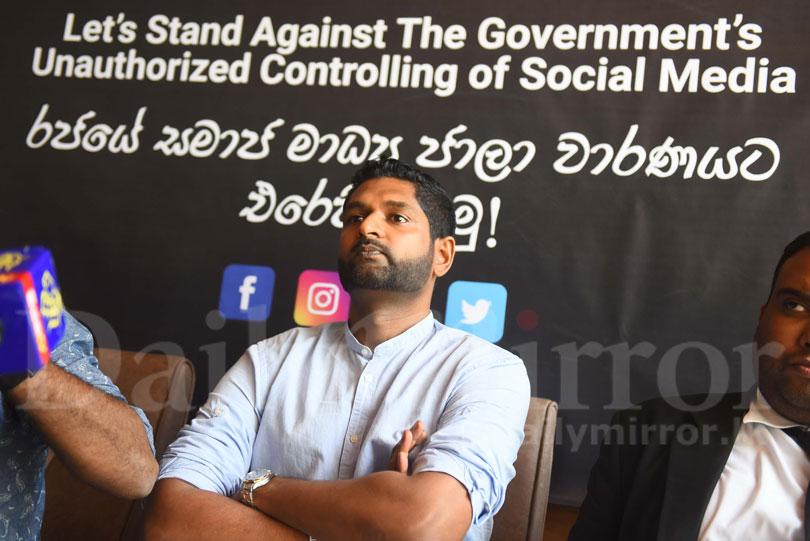 Pix by Kithsiri de Mel