---
SLFP spokesman former and State Minister Weerakumara Dissanayaka today said the SLPP and the SLFP had not yet decided on the party or the alliance under which the two parties and their constituent partners would contest the Parliamentary polls.
He only said the 'pohottuwa' (budding lotus bud) would be the symbol of the alliance or the party under which they would contest.
However, Mr. Dissanayaka admitted that the Sri Lanka Podujana Peramuna (SLPP) has been registered with the Elections Commission with pohottuwa as the symbol.
Addressing the weekly news briefing at the party office last morning, Mr. Dissanayaka said the SLPP or the Sri Lanka Nidahas Podujana Peramuna (SLNPP) would achieve a resounding victory at the April 25 General election with a two thirds majority as the UNP was in total disarray.
The dialogue between former State Minister and journalists ensued as follows.
Daily Mirror: Please tell us under what party or alliance you all are going to contest at the general election?
Veerakumara Dissanayaka: You write down only that we are to contest under the pohottuwa symbol.
DM: But what is the party or the alliance?
VKD: It is still immature to declare. I can only say that our election symbol will be pohottuwa.
DM: It seems you are divided more than the UNP...
VKD: No! No one is in disagreement on our party or the symbol. Our priority is the alliance. The symbol is not very important. There is no much difference between the SLNPP or SLPP.
A Journalist: What has happened to the Sri Lanka Nidahas Podujana Peramuna (SLNPP) under which you have agreed to contest the general election?
VKD: It is within the SLPP, like any other constituent partner such as the Communist party, Samasamaja Party, MEP, NFF or EPDP etc.
Journalist: People say many things about the appointment of former President Maithripala Sirisena as the Chairman of the SLNPP.
VKD: Don't take is seriously. The chairmanship of the SLNPP has been given to the SLFP and not to an individual. If any other politician is to become the SLFP leader, the chairmanship of the SLNPP will be given to him/her. (Sandun A. Jayasekera)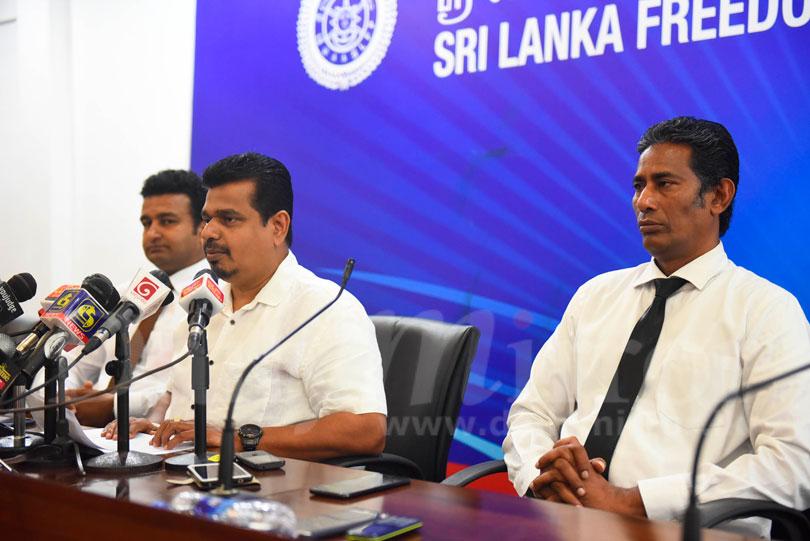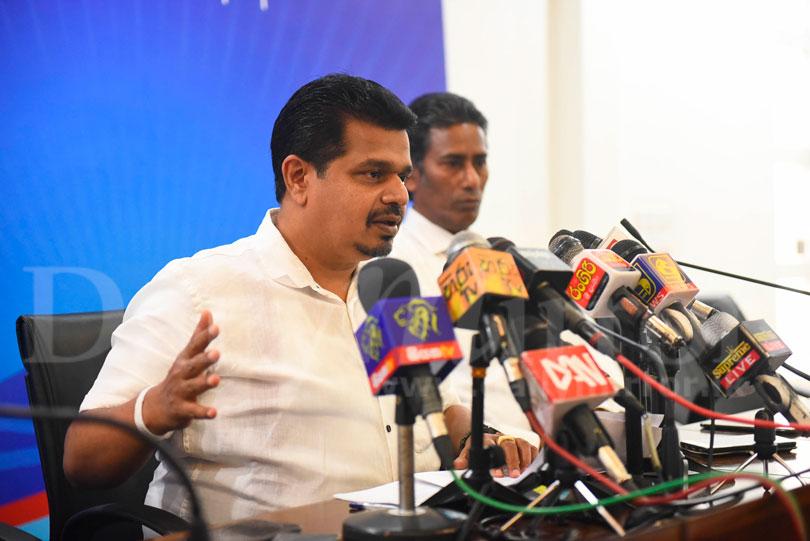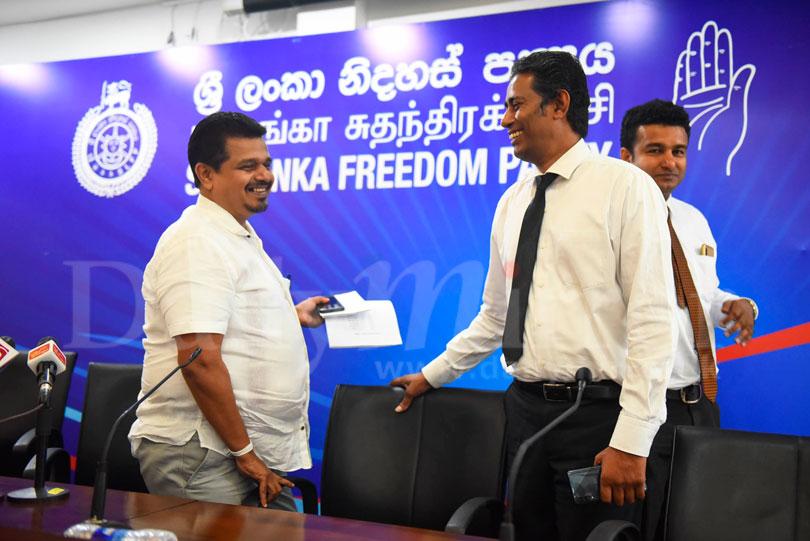 Pix by Kithsiri de Mel