---
General Secretary of the SLFP Dayasiri Jayasekara and Trade Union Organiser Weerakumara Dissanayaka today slammed Badulla District UPFA Parliamentarian Dilan Perera and warned him not to act like a nincompoop and betray the SLFP.
Mr. Jayasekara charged that people like Mr. Perera had always attempted to disrupt the talks between the SLFP and SLPP and promoted his own agenda.
"When we say we want a national candidate who does not have blood on his hands and ill lucre in his bank account, these imbeciles (Badagottarawadin) try to disrupt talks between the SLFP and SLPP. These people, while remaining as members of the SLFP, do everything to destroy it and support the SLPP. We tell them not to backstab the party and take a firm decision to support and stay with the SLPP or SLFP," Mr. Jayasekara said.
He said the problem with Mr. Perera was that he greatly aspired to become either the general secretary of the SLFP or its national organiser but had failed in both attempts and that is why he attacks us. The SLFP does not want someone who secretly meets Pradeshiya Sabha members and PC members at his father's residence at night and persuades them to join the SLPP. He acts as a SLFPer in the daytime and SLPP member at night, he said.
"It is a shame for Dilan to say that he would become the governor in Uva supporting the SLPP while remaining as a UPFA member," he said.
Parliamentarian Weerakumara Dissanayaka said Mr. Perera had jumped from one party to another, yet today he remains with the SLPP and expects to win the forthcoming polls. Those detractors of the SLFP want to see the SLFP disintegrated and vanished. He was worshipping President Chandrika Kumaratunga until his father got the governor's post. Thereafter he jumped to the Mahinda Rajapaksa camp to secure his parliamentary seat. Today, while remaining as a UPFA member, toeing the line of the SLPP and wants to contest next election from that party, Mr. Dissanayaka charged.
When the UNP came to power in late 2001, Dilan left politics saying that he could not do politics any further, he added.
"What we tell him is that don't change your loyalty and policy only for your political survival and become a 'Badagostharawadiya'. Don't betray the SLFP from which you have come to Parliament," Mr. Dissanayaka said. (Sandun A. Jayasekera)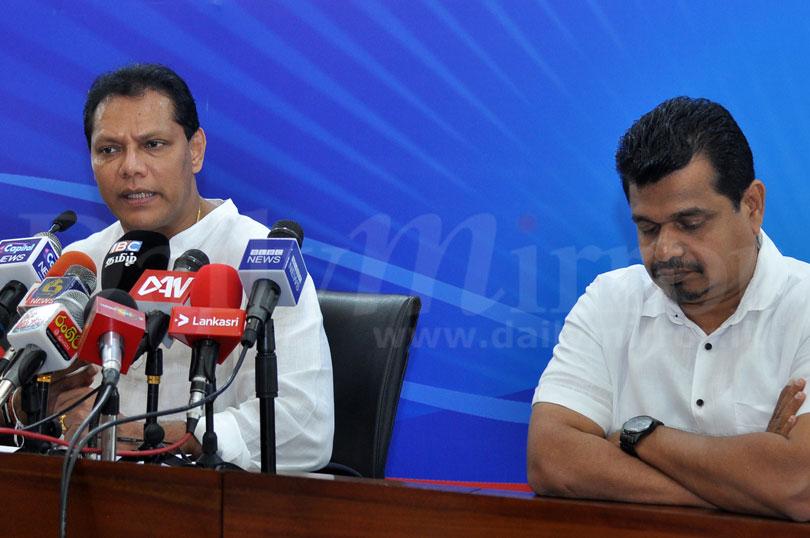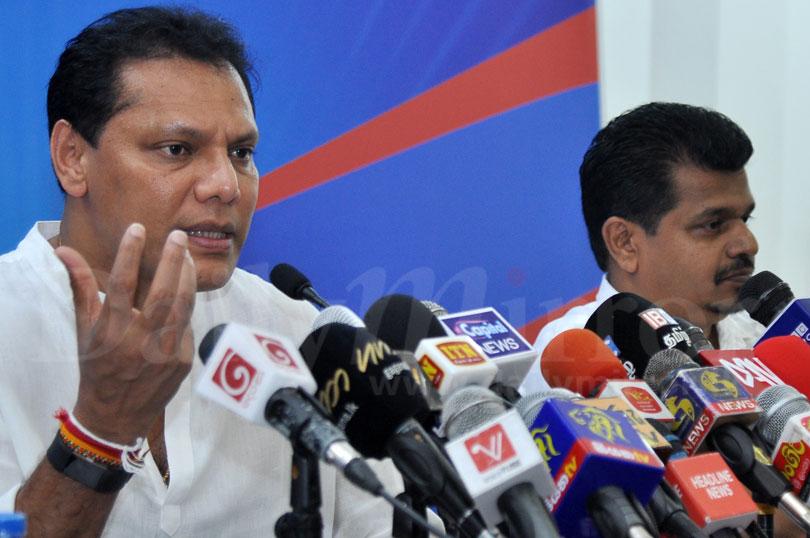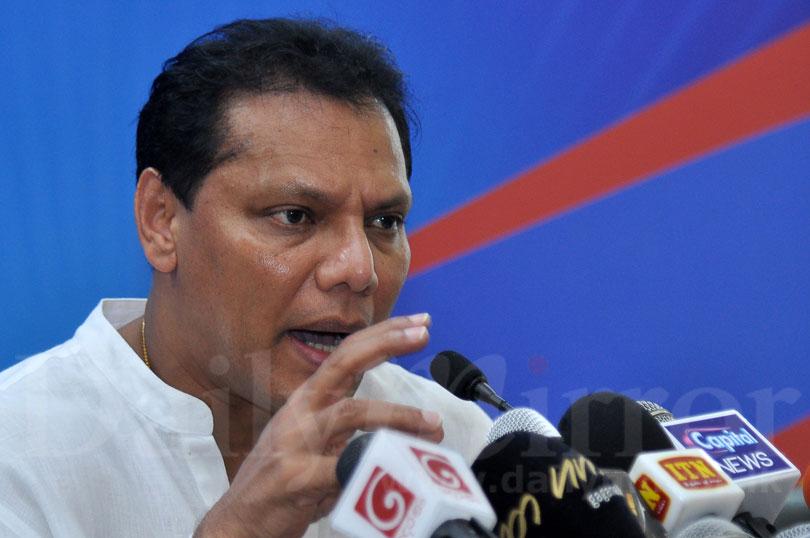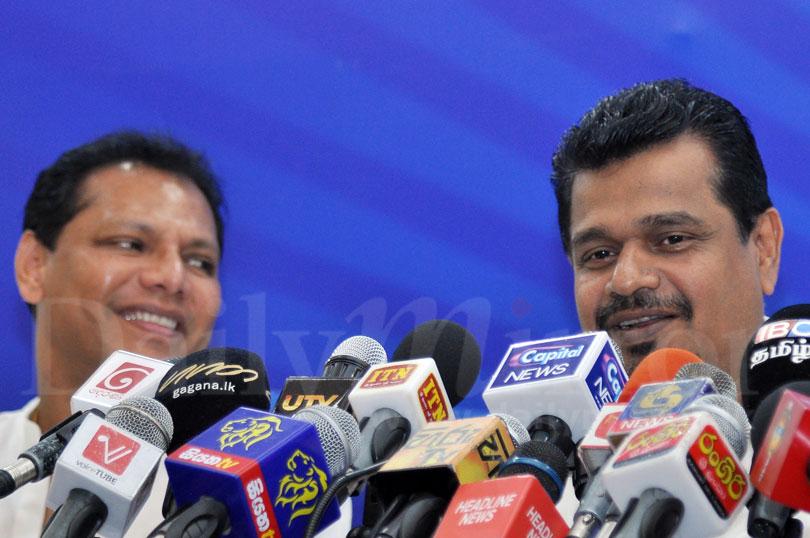 Pix by Nisal Baduge