---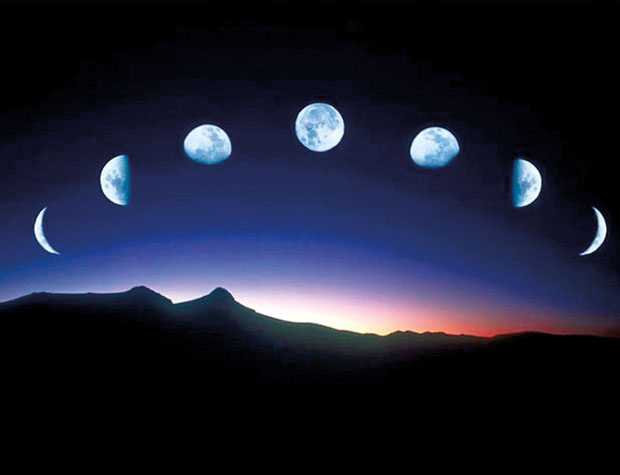 Although we are now following the Gregorian calendar, our ancients both in India and Sri Lanka used the lunar calendar based on the Lunar month beginning from the New Moon to the Full Moon. In fact, still we are using the lunar calendar for religious and astrological purposes.

What is the Lunar month?
According to Lunar calendar, a day is called 'Tithi'. 28 days plus the New Moon day and the Full Moon day make a lunar month.

The duration of each Tithi depends on the distance in degrees between the relative positions of the Sun and the Moon as viewed from earth. A distance of 12 degrees constitutes one Tithi.

Pura Pakshaya and Ava Pakshaya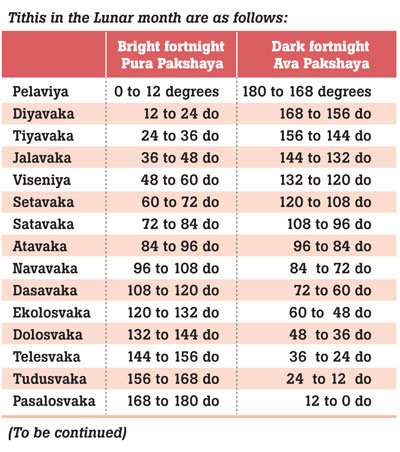 When the Moon is waxing – when the distance between the Sun and the Moon is increasing – we call it Pura Pakshaya or Shukla Pakshaya which is the bright fortnight of the Moon. When the relative distance between the Sun and the Moon is decreasing, we call it the Ava Pakshaya or the Krishna Pakshaya which means the dark fortnight. The 15th Tithi of the bright fortnight is called Pasalosvaka or Poornima and the 15th Tithi of the dark fortnight is Amavaka or Amavasya.