---
By Sandagomi
This well-known quote from Shakespeare's play, 'Julius Caesar', reminds us that peoples from all parts of the world from ancient times have believed that extra-terrestrial phenomena exert a tremendous influence and impact directly and indirectly on man and his environment on earth. Of course, the peoples in ancient civilizations like Roman and Hellenic of the West attributed both awesome extra-terrestrial and terrestrial phenomena to the works of the gods of antiquity as manifestations of their approval or disapproval.
---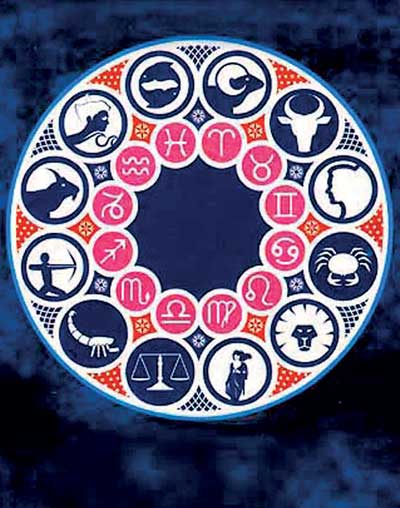 Origin of Astrology
However, sages in ancient civilizations like Egypt, Babylonia and Sumer, as well as Rishis in ancient India through years of observation and reasoning hit upon a more rational explanation for the seemingly inexplicable extra-terrestrial and terrestrial phenomena. They discovered that these phenomena are the effects produced by the natural forces in the universe eternally at work – basically the effects produced by the Sun and the other planets in the Solar system on human life and every other form of life and entity that constitute the environment on earth. Ancient Indian sages in particular placed on record the findings of their studies and this body of knowledge developed and rationalized over the ages came to be known as Astrology.
---
What is Mundane Astrology?
What is widely practiced today is Natal Astrology which is intended to foresee what is in store for an individual – often referred to as a native or a subject - fortunes and misfortunes that await him and in fact, a horoscope cast for the purpose represents the entire biography of the subject.

Ordinary readers may be familiar with forecasts being made by astrologers regarding possible landmark political events and changes and also natural disasters which invariably receive wide publicity in mass media. These forecasts are made on the basis of a separate branch of Astrology called Mundane Astrology, a term possibly strange to most of them.

Mundane Astrology is considered the most ancient branch of Astrology which is a field of study dealing with the influence and impact that the heavenly bodies in their cyclic movements make on human life and environment in a specific part of the earth. Indian Jyotish Guru Dr. B.V. Raman says: "…Mundane Astrology means astrology of the state or national astrology which helps us to predict the general events in different countries, like wars, plagues, pestilences, revolutions and incidents that directly affect a state or the head of a state which consequently tell upon the people."

Mundane Astrology also can be described as Geopolitical Astrology, because it can provide insights into topical political affairs and make forecasts which may at times serve as warnings to the political leadership concerned.