---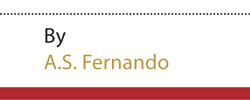 In the previous articles under the above subject, we discussed the different gems and precious stones recommended by ancient Indian Rishis for wearing on the body to ward off malefic influences caused by the nine planets to attract or enhance beneficial effects produced by them.

Here we propose to discuss the favourable effects that can be derived from the use of different gems and precious stones irrespective of their virtues in relation to different planets.

Ruby
Ruby is the gem recommended for wearing by ancient seers to ward off the bed effects caused by the afflicted Sun. Ancient seers have recommended wearing Ruby to increase political prestige and power, enjoy good health and obtain relief from liver diseases.

There are three kinds of Ruby: Sugandhika, Kuruvenda and Padmaraga. The classical works on Ayurveda have recommended wearing Ruby to restore peace of mind, enhance the brain power and to regulate the circulation of blood in the body. Ruby also serves as an antidote against blood poisoning, insect bites etc. It helps normalize the pulse rate. If worn on a finger, Ruby prevents contracting cholera and if held in the mouth destroys the offensive breath.

Pearl
Pearl or Mukta is the gem of Moon. It is also recommended for deriving favourable effects from Jupiter. Pearl is the gem recommended for gaining affluence, peace of mind and popularity.
In Ayurveda pearl is described as being cold and sweet (madhura). It is prescribed to cure eye troubles and also to use as an antidote for poison.

Pearl brings fame, success and beauty. It is said in ancient books that pearls grow in clouds, elephant tusks, fishes, snakes, and in oysters. Pearl should be purified before use.

Coral
Coral is the gem of Mars.
Coral is prescribed for gaining money, relief from stomach disease, destruction of enemies, freedom from debt. Coral is formed in various colours, from white to crimson. In Ayurveda it is described as being sweetly sour (amla-madhura). Coral gives strength and beauty. It is specially prescribed for children to keep them in good health. It prevents children from crying in sleep and stops bleeding from nose. White coral is prescribed for relief from menstrual pain and irregularities. Dark and red coral is recommended for wearing to ward off evil effects caused by Mars.

Emerald
Emerald is the precious stone for Mercury. It is recommended mainly for strengthening nervous system, recovery from schizophrenia and for gaining wealth, knowledge and benefits from trade and commerce.

The colour of Emerald varies from pale Green to deep Green.

Emerald being the gem of Mercury, it increases the stature of mathematicians. Writers, lawyers, orators, and businessmen. The deep Green Emerald is said to inhibit the sexual desire. Emerald makes one mentally and physically active. It helps cure ailments in the stomach and the brain. It also relives the pain caused by the sting of bees, wasps, hornets etc. Emerald both prevents and cure cholera. It is worn on the neck of children to ward off diseases.
(To be continued)