---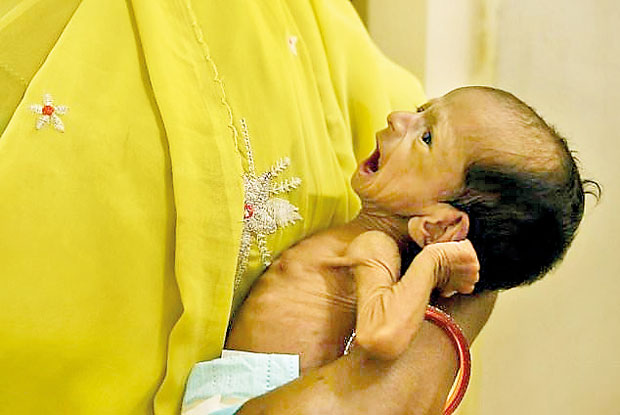 NEW DELHI AFP Oct19, 2017-Despite a dramatic fall in the infant mortality rate, 15,000 children aged under five still die each day around the world from preventable diseases, a UN report said Thursday.

The report warned that because some African and South Asian countries are lagging behind in giving better treatment, more than 60 million young children will die between now and 2030 from illnesses that can be cured. In 2016, an estimated 5.6 million children died before reaching their fifth birthday, said the UN Children's Fund (UNICEF), the World Health Organisation and the World Bank in the report. That marks a huge fall from 12.6 million deaths in 1990. But the agencies said the 15,000 under-five deaths each day is still "an intolerably high number".

Pneumonia, diarrhoea and malaria top the list of child killers that can be prevented. But the report said malnutrition, which can leave children more vulnerable to severe diseases, played a role in half the deaths.