---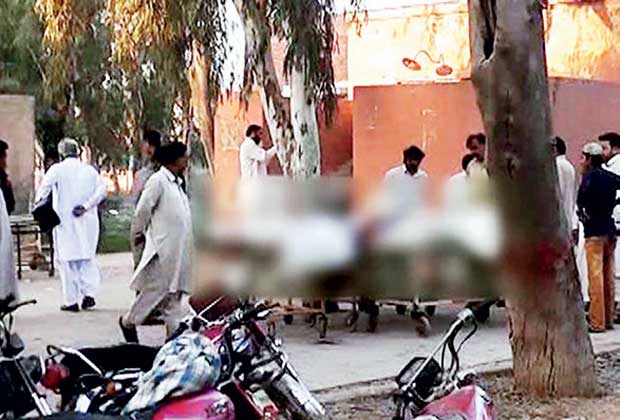 Sargodha, (Dawn.com), 02.04.2017 -
Police said at least 20 people had been murdered and others wounded at a Sufi shrine near the city of Sargodha, in Pakistan's Punjab province.

Sargodha Deputy Commissioner (DC) Liaquat Ali Chatta claimed that the custodian Abdul Waheed, believed to be a resident of Lahore and a government employee, used a dagger and a club to kill his victims.

The killings were reported by an injured woman who arrived at District Hospital Sargodha, he said, adding that she was one of four survivors who managed to flee from the scene of the crime.

Police rushed to the shrine and arrested Waheed and his four alleged accomplices, he said.
According to the BBC the shrine was run by a Sufi saint, Muhammad Ali Gujjar, who was not there on the day of the murders.

The DC said that the prime suspect, a resident of Lahore, is a government employee.
At least 19 bodies were recovered from the shrine, he said. Three women and 16 men were among those killed, he added. Police later claimed to have recovered another body, raising the death toll to 20.

Quoting the survivor, the deputy commissioner alleged that the custodian had contacted devotees via telephone and summoned them to his room one by one. He claimed that the custodian had offered an intoxicating substance to his victims before removing their clothes and stabbing and beating them to death.