---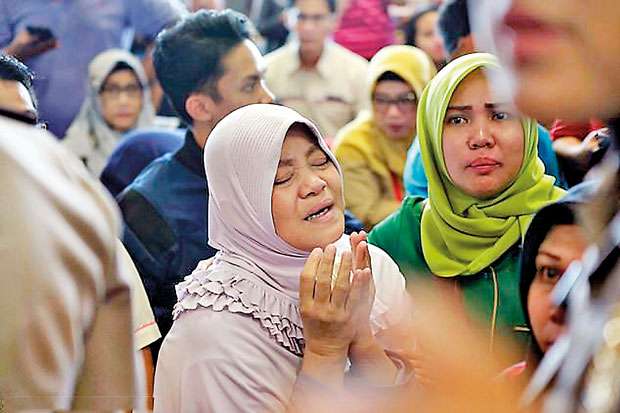 An Indonesian passenger jet which crashed into the sea with 189 people on board had logged "unreliable" readings of altitude and airspeed on its previous flight, according to an aviation safety website.

The Boeing 737 MAX 8, operated by budget carrier Lion Air, crashed on Monday about 13 minutes after take-off from Jakarta's Soekarno-Hatta International Airport.

Officials have said they are not expecting to find any survivors.

Website aviation-safety.net said the previous flight of the aircraft, from Denpasar to Jakarta, showed "erratic values in altitude and airspeed immediately after take-off."

A technical log for that flight, obtained by the website read: "Airspeed unreliable and alt disagree shown after take off."

Lion Air chief executive Edward Sirait confirmed to dpa Tuesday the plane experienced the issues reported by the website on its previous flight, "but the problems were resolved overnight." Asked by dpa whether the plane experienced the same issues on the doomed flight, Sirait said: "Let's wait for the investigation by KNKT," referring to the National Transportation Safety Committee.

Aviation-safety.net said the Lion Air flight that crashed also showed similar erratic values. "Altitude data sent via ADS-B (automatic dependent surveillance-broadcast) continue to show an erratic pattern, varying roughly between 4500 and 5350 feet. The values then rapidly decline until contact is lost at 06:32 hours," it said.

Sirait said on Monday that the pilot, an Indian national with 6,000 flying hours, requested to return to the airport because of an unspecified problem.
DPA, 30th OCTOBER, 2018