---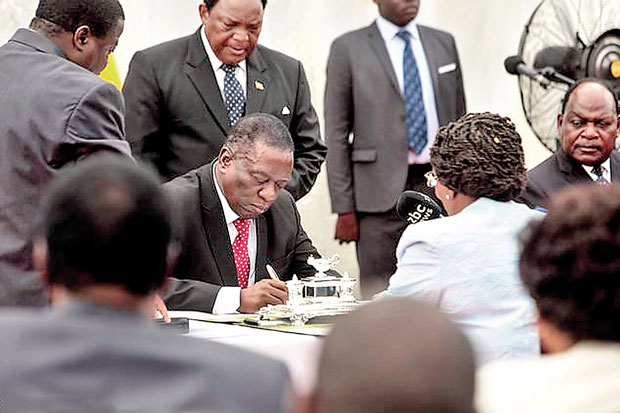 DPA, 04th DECEMBER, 2017
Zimbabwean President Emmerson Mnangagwa on Monday swore in his cabinet, with several last-minute changes after a public outcry about largely assigning posts to military leaders.

"The following adjustments have been made to ensure compliance with the constitution and considerations of gender, demography and special needs," said secretary to the president, Misheck Sibanda, during the ceremony in the capital, Harare.

However, several key portfolios firmly remain in the hands of senior military officials and war veterans who were instrumental in the peaceful coup that brought the 75-year-old president to power in November.

No members of the opposition parties are included in the cabinet, something many Zimbabweans had hoped for after Mnangagwa took over from long-time leader Robert Mugabe.