---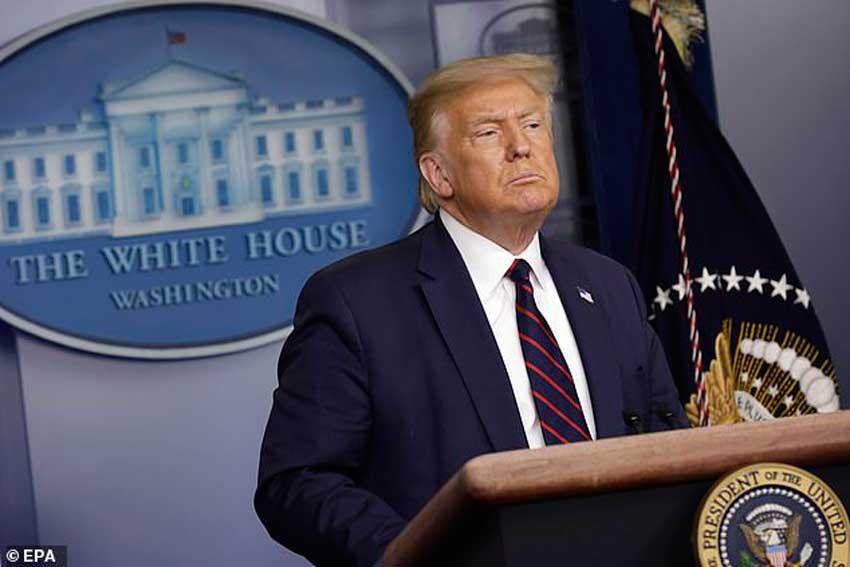 President Donald Trump restated his threat to delay November's election, citing concerns mail-in voting could lead to a 'rigged' and 'crooked' result as one of the Republican Party's most prominent conservative members said Trump should be impeached over the matter.The idea of delaying the Nov. 3 U.S. elections was immediately rejected by both Democrats and his fellow Republicans in Congress - the sole branch of government with the authority to make such a change.

Critics and even Trump's allies dismissed the notion as an unserious attempt to distract from devastating economic news, but some legal experts warned that his repeated attacks could undermine his supporters' faith in the election process.

Trump, who opinion polls show trailing Democratic challenger and former Vice President Joe Biden, said he would not trust the results of an election that included widespread mail voting - a measure that many observers see as critical given the coronavirus pandemic. Without evidence, he claimed that ramped up mail voting would be rife with fraud, but praised absentee voting, which is also done by mail.

At a White House news conference later in the day, Trump did not repeat his call for an election delay but said he was worried about fraud and a long wait for results from counting mail ballots.
Daily Mail/ Reuters, 31 July, 2020