---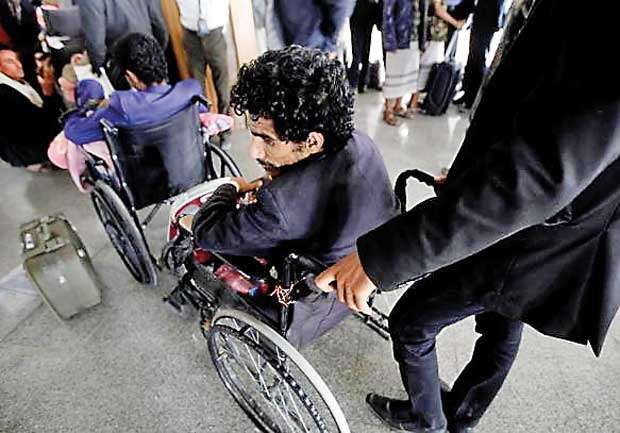 REUTERS,03rd DECEMBER. 2018 - yemen's Houthi group is expected to travel to Sweden as early as Monday for peace talks after the Saudi-led coalition approved the evacuation of some of their wounded for treatment, paving the way for negotiations to end the nearly four-year-old war.

U.N. special envoy Martin Griffiths arrived in the Houthi-held capital Sanaa on Monday to escort the Houthi delegation, a U.N. source told Reuters. The Saudi-backed government has said it would follow the Houthis to the talks, the first since 2016.

Prospects for convening talks have increased as Western allies press Saudi Arabia, leader of the Sunni Muslim alliance battling the Iranian-aligned Houthis, over a war that has killed more than 10,000 people and pushed Yemen to the brink of famine.

The peace talks may start on Wednesday, two sources familiar with the matter said, after U.N. special envoy Martin Griffiths shuttled between the parties to salvage a previous round that collapsed in September after the Houthis failed to show up.

Western powers, which provide arms and intelligence to the coalition, may have greater leverage to demand action on Yemen after outrage over the murder of Saudi journalist Jamal Khashoggi in Riyadh's consulate in Istanbul led to increased scrutiny of the kingdom's activities in the region.