---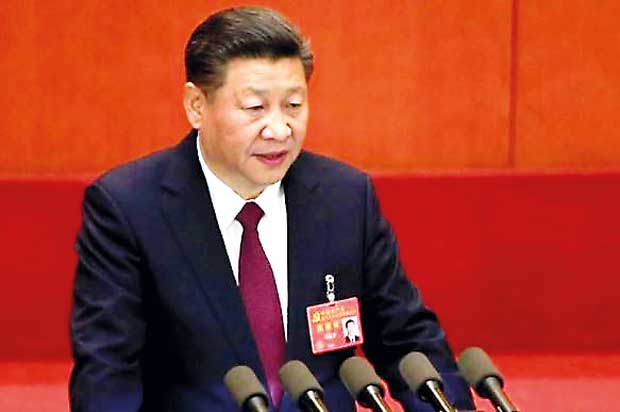 REUTERS, 18th OCTOBER, 2017
China has the resolve, confidence and ability to thwart any attempt by self-ruled Taiwan to declare independence, Chinese President Xi Jinping said on Wednesday, prompting Taipei to retort that only its people could decide their future.

Taiwan is one of China's most important and sensitive issues. China considers proudly democratic Taiwan to be a wayward province and has never renounced the possibility of using force to bring the island under its control. Xi has set great store on trying to resolve differences, holding a landmark meeting with then-President Ma Ying-jeou in Singapore in 2015.

But relations have nosedived since Tsai Ing-wen of the pro-independence Democratic Progressive Party won presidential elections last year, with Beijing fearing she wants to push for Taiwan's formal independence, a red line for China. "We will never allow anyone, any organization, or any political party, at any time or in any form, to separate any part of Chinese territory from China," Xi told more than 2,000 delegates at the opening of a week-long Communist Party Congress, drawing the longest applause during his 3-1/2 hour speech.

"We have the resolve, the confidence and the ability to defeat separatist attempts for Taiwan independence in any form," Xi told the audience, including some 300 from the People's Liberation Army.