---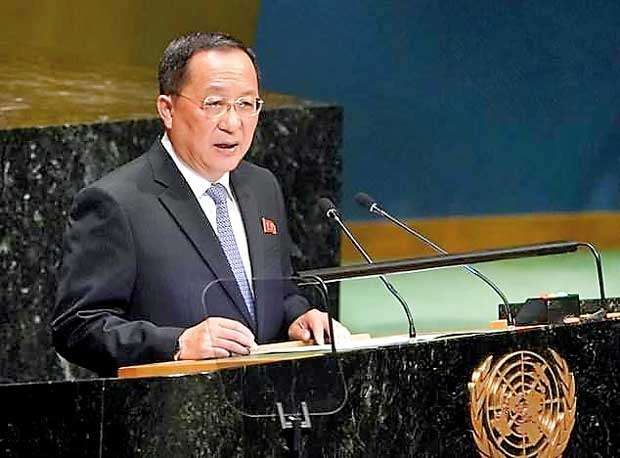 N. Korea, (Daily Mail), 30 September 2018 - North Korea's foreign minister on Saturday told the United Nations there was 'no way' that his country would disarm first as long as the United States continued to push for tough enforcement of sanctions against Pyongyang.

Addressing the United Nations General Assembly, Ri Yong Ho accused Washington of creating a deadlock in talks on denuclearization of the Korean peninsula. "The recent deadlock is because the US relies on coercive measures which are lethal to trust-building," Ri told the assembly.

"Without any trust in the US, there will be no confidence in our national security and under such circumstances, there is no way we will unilaterally disarm ourselves first." A landmark summit between President Donald Trump and North Korean leader Kim Jong Un in June led to a warming of ties and a halt in Pyongyang's missile launches, but there has been little concrete progress toward denuclearization.