---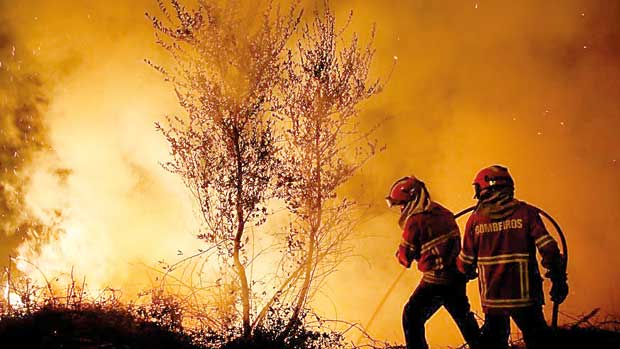 LISBON REUTERS Oct 16- At least 36 people died in wildfires raging through parched farmlands and forests in Portugal and another three in neighbouring northwestern Spain on Sunday and Monday.

Firefighters were battling 50 blazes in Portugal and a similar number in Spain. Portugal's government asked for international help and declared a state of emergency in territory north of the Tagus river - about half of its landmass.

Flames ripped across Iberian countryside left tinder-dry by an unusually hot summer and early autumn, fanned by strong winds as remnants of ex-Hurricane Ophelia brushed coastal areas.

Television footage showed abandoned villages with many houses in embers and charred vehicles left on the roads.

Portuguese opposition parties and the media harshly criticised the government for failing to prevent a new wave of deadly fires after the country's worst ever forest fire in June that killed 64 people.