---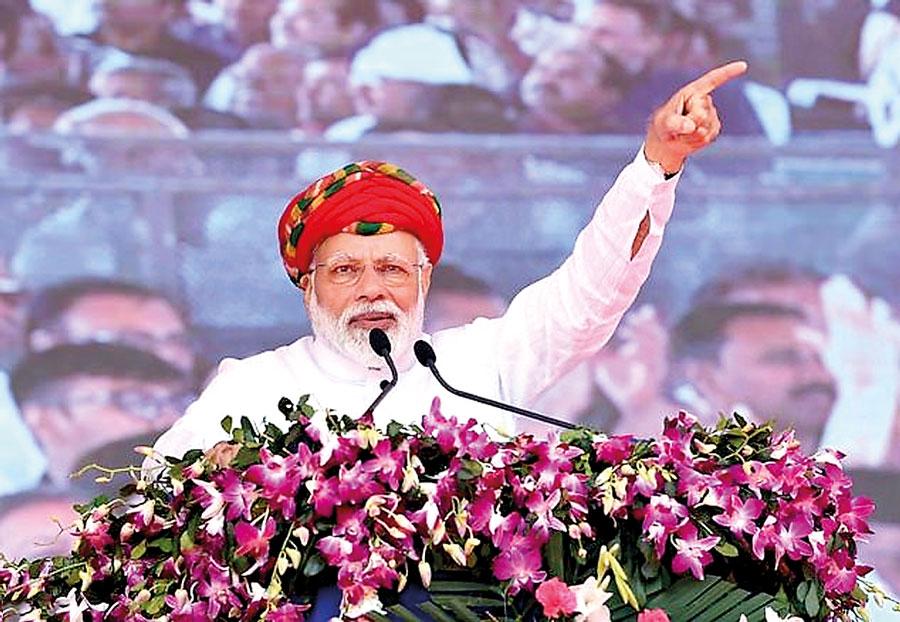 NEW DELHI AFP March28, 2019-
India's Prime Minister Narendra Modi embarked on a campaign blitz Thursday with three huge rallies where he declared voters would reward his decision to test new weapons and bomb Pakistan with a thumping election victory.

Indians will start voting April 11 in the world's largest election, a nearly six-week affair involving 900 million voters and one million polling booths.

Modi, 68, hit the hustings a day after India destroyed a low-orbiting satellite using a ballistic missile -- a military feat only equalled by China, Russia and the United States.

That came a month after Indian warplanes bombed Pakistani territory for the first time in decades, drastically escalating tensions between the nuclear-armed foes.
Modi, whose economic record has come under steady attack from a resurgent opposition, said these decisions proved his mettle as a strong leader.

The main opposition Congress party and its leader, Rahul Gandhi, have accused the prime minister of stoking nationalist fervour to curry votes.
---
EC to decide if Modi's speech violated poll code
New Delhi, (Hindustan Times), 28 March 2019- The Election Commission is likely to take a final call on Prime Minister Narendra Modi's speech announcing the success of Mission Shakti on Friday. The poll body said a committee is examining the speech of the prime minister.

On Wednesday, PM Modi, in a televised address, briefed the nation about the India's entry into the elite club of nations having capability to hit a target in space.

Modi said the Defence Research and Development Organisation (DRDO) used anti-satellite missile or A-SAT to destroy a live target in the Low Earth Orbit.

Soon after the PM Modi's announcement, Opposition parties called the speech a violation of the model code of conduct. CPI(M) general secretary Sitaram Yechury shot off a letter to Chief Election Commissioner Sunil Arora drawing his attention to the PM Modi's speech urging him to look into its content to see if it was a violation of the poll code.