---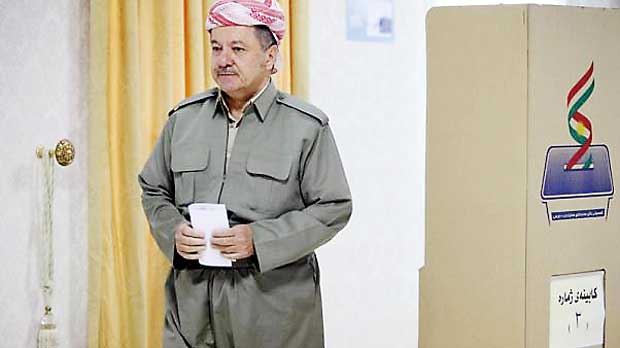 REUTERS, 18 October, 2017-The Kurdish independence vote championed by their leader Masoud Barzani was a gamble that may have made his quest for a homeland more elusive than ever.

The Sept 25 vote won overwhelming backing for secession but has raised the possibility of a new civil war in Iraq that could draw in regional powers. Baghdad says the vote is illegal. Just a few months ago, the Iraqi army, Kurdish fighters, known as the Peshmerga, and Iranian-backed Shi'ite paramilitary forces worked together to defeat Islamic State in Mosul.

But that cooperation was short-lived and on Monday Iraqi forces seized Kirkuk -- an important oil town for the OPEC producer that is also considered by the Kurds to be the heart of their homeland.

Iran and Turkey oppose Kurdish independence and Shi'ite militias funded by Tehran are gaining influence across Iraq. Meanwhile divisions between the two parties in the ruling Kurdish coalition have deepened.