---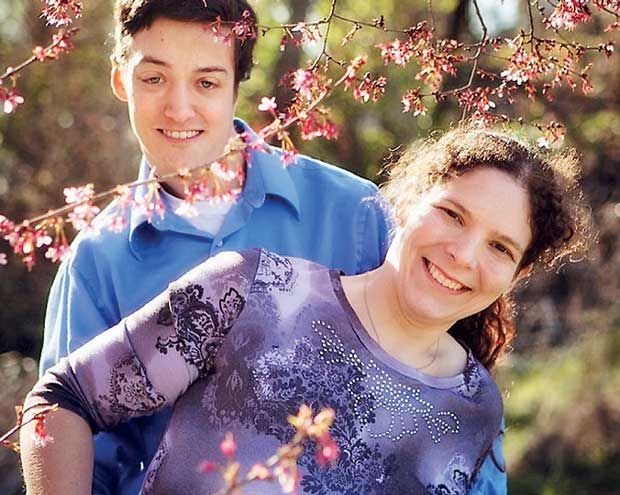 A woman married to a sufferer of the fatal 'elephant man' condition says the disease doesn't scare her.

Angie Richards, 34, first met Brian, 33, whose bones and organs won't stop growing, on an online dating website seven years ago.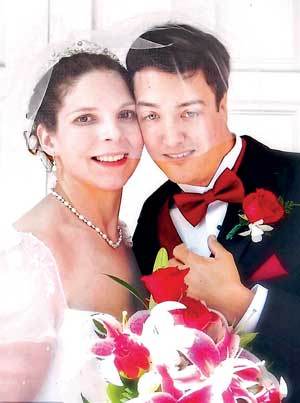 He has Proteus syndrome, an ultra-rare condition made famous by Joseph Merrick who inspired the film 'The Elephant Man'.

But she was never put off by his deformities - despite knowing he was only expected to live until he was 18. Now they are approaching their fourth wedding anniversary, but they are aware he could die at any time.

Ms Richards, from Dover in Delaware, US, said: 'From his dating profile picture, I could tell he had something wrong but didn't know what it was, nor did I care; disease and handicap,
doesn't scare me.

'Having a condition was not enough for me to think of Brian as a "no".

'I grew up in an environment where you don't care about what a person looks like, you care about who they are and how they treat others.'Brian is very caring, loving man, early on in our relationship he drove three hours for my daughter's birthday and even made her a woodwork penguin toy - which is her favourite animal.'

The food inspector added: 'He can't change his condition and didn't choose it to happen, it was just luck of the draw.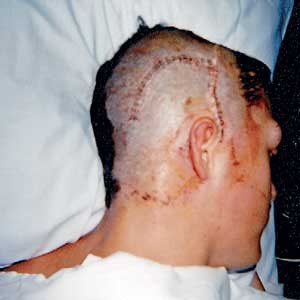 'People asking questions never bothers me, but I have to bite my tongue when they point or whisper.As he grows older, things continue to change and he is gradually getting worse. Despite all of this is, he always has a smile on his face and is always optimistic, he never complains.'

With only 120 documented cases, Mr Richards' condition led to cruel bullying and all prospective dates were scared off.Before meeting his wife online in 2010, he doubted he would ever find love.
He added: 'When people meet me they normally like me for who I am, but don't like how I look.
'But with Angie, she cares about the beauty inside not what's on the outside.