---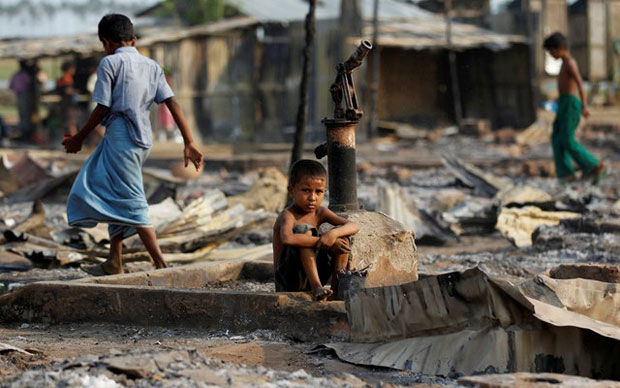 YANGON AFP April9, 2017- The UN children's agency UNICEF has called on Myanmar's government to release Rohingya children detained as part of a sweeping military campaign in Rakhine state.
More than 600 people were arrested in an army crackdown on Rohingya Muslims in the north of the restive state. The operation was launched after deadly attacks by militants on police posts in October.
Rohingya escapees in neighbouring Bangladesh, where more than 70,000 have fled, gave UN investigators accounts of beatings, torture and food deprivation inside the jails.
Minors are among those detained.
UNICEF's deputy executive director Justin Forsyth said he had given the country's de facto civilian leader Aung San Suu Kyi details of around a dozen youngsters being held in Buthidaung prison.