---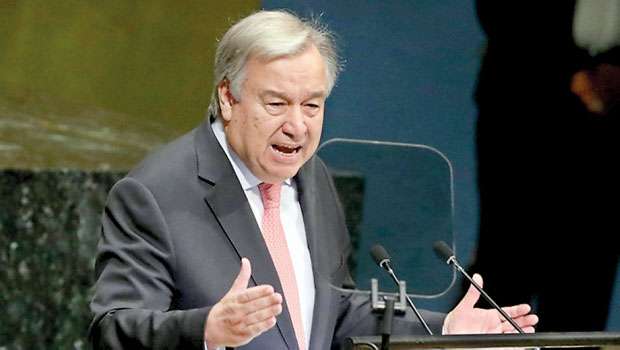 AFP, 25th SEPTEMBER, 2018-UN Secretary-General Antonio Guterres on Tuesday opened the world's largest diplomatic gathering with a stark warning of growing chaos and confusion as the rules-based global order comes under threat of breaking down.

Addressing the opening session of the UN General Assembly, Guterres said trust in the rules-based global order and among states was "at a breaking point" and international cooperation was becoming more difficult.

"Today, world order is increasingly chaotic. Power relations are less clear," Guterres told the 193-nation assembly just minutes before President Donald Trump was to take the podium.

"Universal values are being eroded. Democratic principles are under siege." Guterres did not single out a country for criticism, but there are fears among UN diplomats that the world is being carved up into spheres of influence and a return to great power rivalry.

Trump's administration has made clear its distrust of international treaties, having scrapped the Iran nuclear deal, the Paris climate agreement and cut funding to the United Nations.

UN diplomats say the US stance has emboldened Russia and China to push their view of the global order in which human rights take a second seat to development and sovereignty rights.