---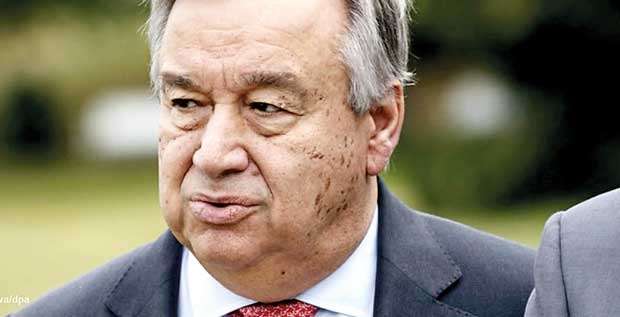 Dhaka (dpa), 1 July 2018 - United Nations Secretary General Antonio Guterres arrived in Dhaka on Sunday to hold discussions on the plights of the more than 1 million Rohingya Muslims driven from their home in Myanmar, officials said.

Bangladeshi Foreign Minister Abul Hassan Mahmood Ali welcomed the UN chief at Dhaka airport in the early hours, ministry official Alamgeer Hossain said.

Guterres is scheduled to fly Monday to the south-eastern district of Cox's Bazar where hundreds of thousands of Rohingya refugees have been living in squalid camps.

President of the World Bank Group Jim Yong Kim, who also arrived in Dhaka Saturday, will join the trip to the camps where he will join Guterres in hearing from refugees, aid workers and government officials, UN spokesperson Stephane Dujarric said.

The visit will also highlight the "generosity" of Bangladesh in hosting the refugees as well as the need for the international community "to do more," Dujarric added.

The two leaders are expected to seek for increased donor support for the refugees.

About 700,000 Rohingya Muslims crossed into Bangladesh after Myanmar's military launched a brutal clampdown on Muslim insurgents on August 25 in Rakhine state which left several hundred people killed and many women raped.

The UN said the crackdown was a "textbook of ethnic cleansing."