---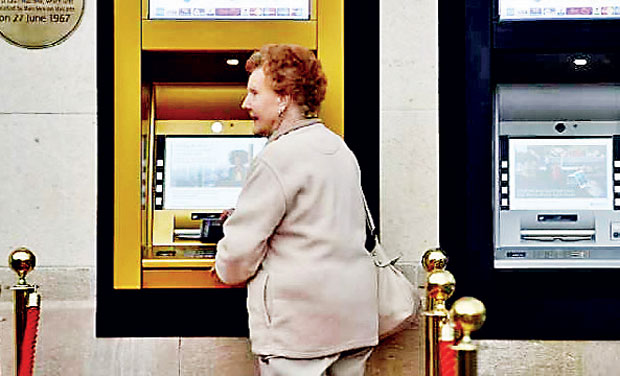 HINDUSTAN TIMES, 27th JUNE, 2017
Five decades since it heralded a transformation in the way people obtained and used cash, the world's first ATM was turned into gold for celebrations of its fiftieth anniversary.

The brainchild of Scottish inventor Shepherd-Barron, the first ATM (automated teller machine) was opened on June 27, 1967 at a branch of Barclays Bank in Enfield, north London, the first of six cash dispensers commissioned by the bank.

English actor Reg Varney, who starred in the British TV comedy show "On The Buses", was the first person to withdraw cash from the new machine.